Man shot, killed by police in Brooklyn neighborhood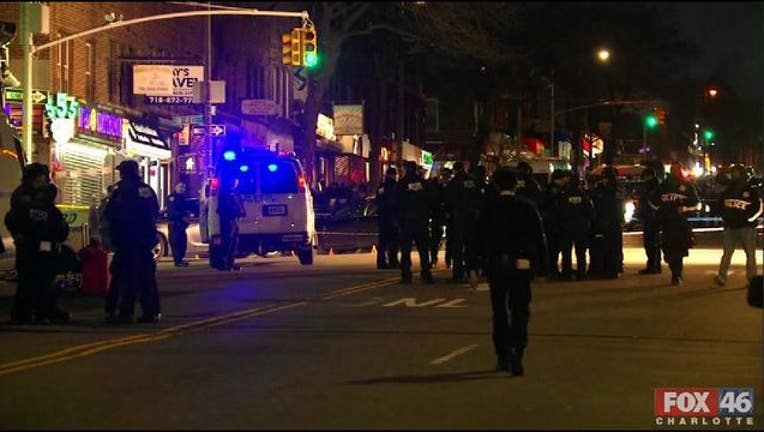 article
NEW YORK (AP / FOX 46 WJZY) — NYPD officers shot and killed a man in Brooklyn while responding to reports of a suspect pointing a gun at people, according to officials. 
It happened just before 5:00 p.m. Wednesday in the Crown Heights neighborhood. Police say the officers saw a man fitting the description given in the 911 call and approached him.
Reports indicate that police officers opened fire on the man after he turned around to face them. He was taken to a hospital where he was later pronounced dead.
No gun was recovered at the scene and it appears that the man was instead holding a metal pipe. 
Police say four officers were treated for minor injuries. No other information is available at this time.