Man accused in shooting death of popular Osceola High School football coach's son
KISSIMMEE, Fla. - Police have identified the suspect behind the deadly shooting of a 30-year-old Kissimmee man who was the son of a popular high school football coach.
According to the Kissimmee Police Department, Jaquari Walker shot and killed Eric Pinellas Jr. following an altercation in the early hours of Jan. 11 over an exchange of money that was intended to be used by Pinellas Jr. for bonding Walker out of jail in a prior arrest.
Walker, 22, was arrested earlier this month by deputies of the Orange County Sheriff's Office on a Kissimmee warrant for armed robbery. While in jail, he reportedly confessed to detectives about his involvement in the shooting death of Pinellas Jr., the son of Osceola High School football coach, Eric Pinellas Sr., also known as "Coach P."
Authorities said Pinellas Jr. was shot multiple times in the area of Cypress Street and Bay Street. He was taken to a hospital where he later died.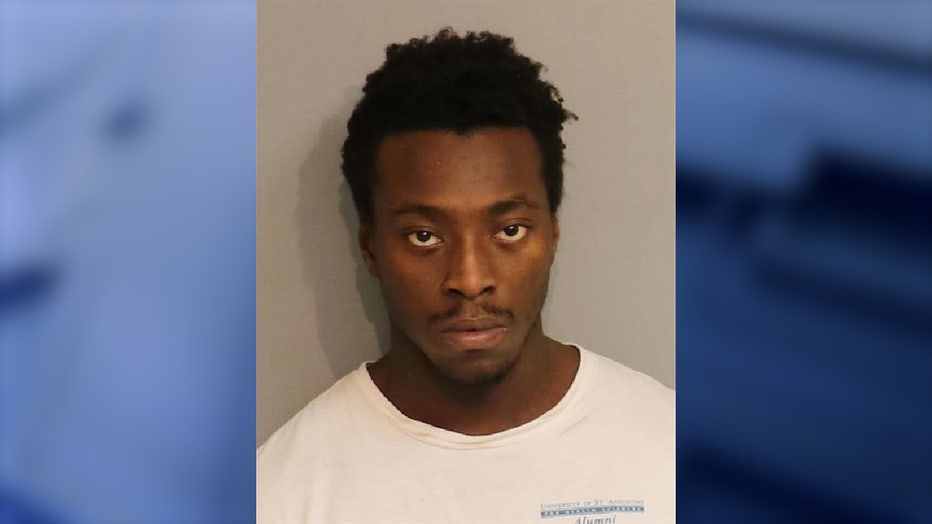 Jaquari Walker (Photo via Osceola County Corrections)
During a news conference, Kissimmee Police Deputy Chief Betty Holland laid out a timeline of events leading to the murder of Pinellas Jr. and Walker's subsequent arrest.
Deputy Chief Holland said roughly a week before the murder, Walker was arrested on an unrelated drug charge. Detectives said Pinellas Jr. was with Walker during that arrest on Jan. 5, at which time Walker reportedly gave Pinellas Jr. $313 to be used to bond him out of jail. Walker was released by a judge after his first appearance for the drug charge and was never bonded out by Pinellas Jr., according to investigators.
Following the murder of Pinellas Jr., detectives identified Walker as a possible person of interest in the case.
"They began reviewing jail calls of Walker and learned that he was not happy with Mr. Pinellas for not bonding him out of jail," Holland explained.
On Jan. 9, a few days prior to the murder of Pinellas Jr., detectives said Walker committed an armed robbery at the Apollo Inn in Kissimmee.
"Based on witness interviews, detectives were able to determine that Walker forcibly stole a handgun two days prior to the homicide," Holland said.
Walker was located by deputies with the Orange County Sheriff's Office on March 8 and placed under arrest for the active warrant related to the alleged robbery at the Kissimmee-area hotel. He was later interviewed by Kissimmee police detectives while in custody at the Orange County Jail.
"He gave details of the case that only the suspect would know," Holland explained, adding that investigators were able to connect the gun stolen during the armed robbery at the hotel to the murder of Pinellas Jr. "They worked tirelessly on bringing this case to a close," she said.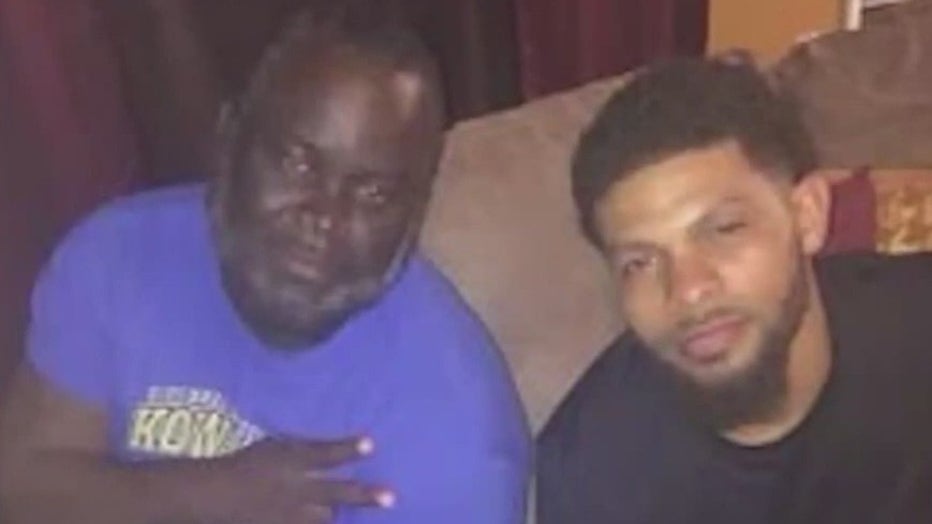 Pictured from left to right: Coach Eric Pinellas Sr. and his son, Eric Pinellas Jr.
"It has definitely been a rough few months for our entire family and everyone who loved Eric. We want to thank everyone for their continued prayers as we continue to proecess our loss," said Pinellas Sr. who was invited to speak during Tuesday's news conference. "Eric was an amazing young man with a bright future ahead of him who was loved by many and losing him in such a way, to senseless violence, is incomprehensible."
Pinellas Sr. was asked about allegations that his son had acquired and then held onto cash intended for Walker's bond.
"You know, nobody's perfect in life," he replied after describing his son as a loving father of two children. 
FOX 35 News previously spoke to the victim's mother, Amy Rae Gallman, who said her son was shot 11 times "over a few hundred dollars." She also said that the family knew the identity of the shooter. 
Walker is now facing homicide and additional weapons charges. He is being held without bond.