Large Fireball Seen over Georgia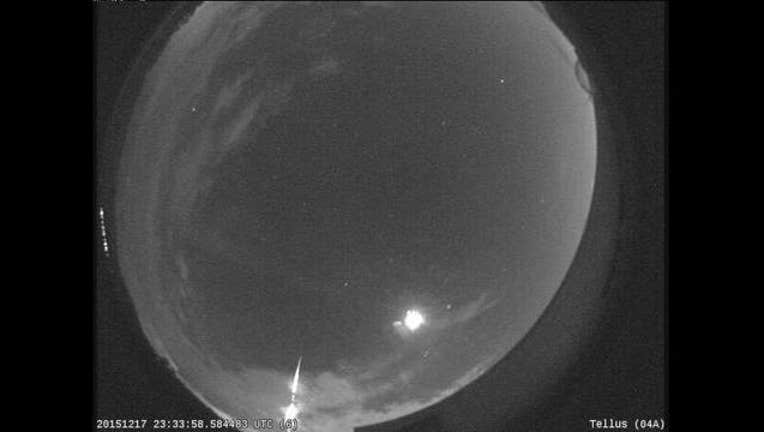 article
HENRY COUNTY, Ga. - Did you see a fireball in sky on Thursday? You're not alone!
A spokesperson for NASA said they picked up a bright object on their All Sky Fireball Network cameras. All 6 cameras in the Southeast picked up the meteor around 6:33 p.m.
Experts estimate the piece of asteroid weighed about 150 pounds and was over 16 inches in diameter. The cameras picked up the fireball about 50 miles above McDonough. It headed due south from there at a speed of around 29,000 miles per hour. It eventually slowed and stopped burning about 17 miles above Locust Grove.
Small meteorites from the rock may have reached the ground in Henry County or nearby.