Lakeland firefighter pulled gun in road-rage incident, deputies say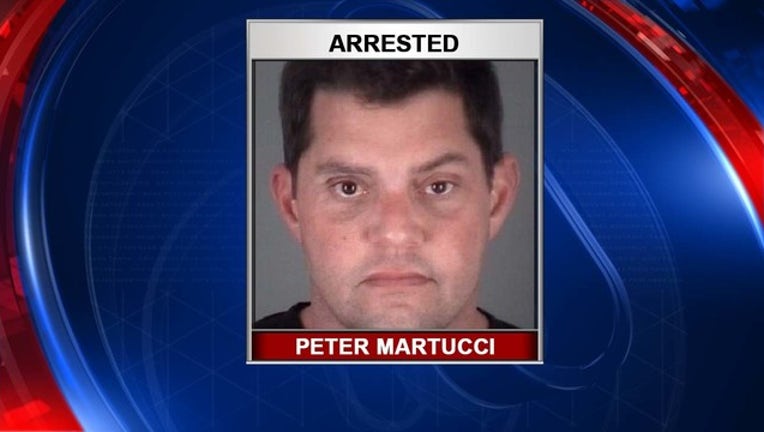 HUDSON (FOX 13) - A Lakeland firefighter was arrested in a road-rage incident in which he pointed a firearm at another driver, according to Pasco County deputies.
Deputies say they arrested 40-year-old Peter Jason Martucci on Saturday just after 11:30 p.m. The victim told deputies a driver of a white GMC truck, later identified as Martucci, pulled up next to him near the intersection of Sea Ranch Drive and Old Dixie Highway in Hudson.
There sheriff's office said the driver pointed a black semi-automatic pistol at the victim from his truck and threatened the victim. A witness called in the suspect's vehicle description with a tag number and the suspect was located. 
The victim identified Martucci and the pistol was found in his vehicle, deputies say. They also say the victim and suspect are not known to one another. 
Martucci was arrested for aggravated assault.
A Lakeland Fire Department spokesperson says Martucci has been placed on paid administrative leave pending the investigation, adding that he started with the department in 2012 and this is the first time there's been an incident involving "any kind of action against him" as an employee.