Lakeland city employee had sexual relationship with 16-year-old, deputies say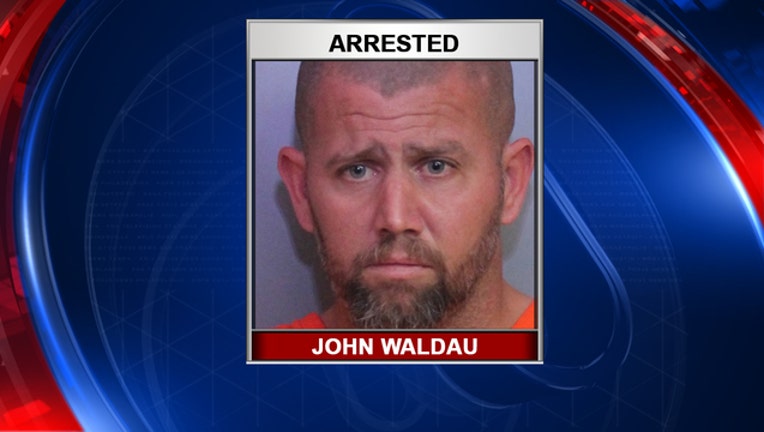 article
LAKELAND, Fla. (FOX 13) - A city employee allegedly transitioned an online relationship with a teen girl into a sexually explicit one.
Polk County deputies arrested 36-year-old John Waldau, who has been employed with the City of Lakeland for 18 years and worked in the Public Works Department. They said they received tips from the National Center for Missing and Exploited Children regarding three sexually explicit images of an unknown girl, later identified as the 16-year-old victim. The images were sent through a private Facebook messages.
Detectives identified Waldau as the person who had possession of the photos, they said. They also learned he began the online relationship with the teen, whom he had known through another relationship with an adult. Eventually, he convinced her to have sex with him at least three times at his home during the summer of 2018, officials said.
They said they also discovered Waldau sent her nude images of himself, and asked her to send the sexually-explicit images of herself.
On Monday, Waldau was found at his home, and admitted to having sex with her, without a condom, officials said. During an interview with him, he explained to detectives that the victim would sneak out of her home to see him.
"He knew it was wrong but couldn't stop himself," officials said in a press release. 
Waldau was arrested and faces several charges, including sex with a minor and transmitting harmful material to a minor.
"Waldau is a classic sexual predator who cultivates a relationship with a child on line and then turns that relationship into a sexually explicit one," said Polk County Sheriff Grady Judd in a statement. "He knowingly and cunningly took advantage of this girl. We encourage parents to actively monitor their children's online activities so they can help protect their children from predators like Waldau."