Keller Road expected to re-open Monday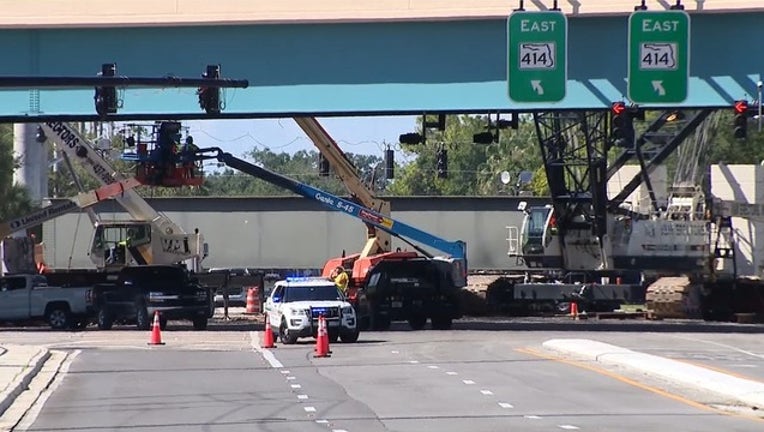 article
MAITLAND, Fla. (FOX 35 ORLANDO) - Keller Road under Maitland Boulevard remained closed Sunday, while crews place massive beams over Keller Road that the Florida Department of Transportation (FDOT) says will bring to life new eastbound lanes on eastbound 414.
"You have these continual closures on Keller Road and I know there are folks who want to get out there for the weekend and there are all these routes that you are going to have to use to get around but we need that area to be safe so we can put down these bridge beams," said FDOT spokesman Steve Olson.
FDOT closed the road Friday evening so that they could start working. There are several ways of getting around the closure, and getting to I-4. There are routes using Maitland Boulevard, Southhall Lane and Maitland Center Parkway to get where you're going.
The road is scheduled to be back open around 6 a.m. Monday in time for the morning rush.