Keith Moses' unresponsive court appearance sparks mental health evaluation ahead of triple-shooting trial
ORLANDO, Fla. - A judge ordered a mental health check during a status hearing Wednesday for Keith Moses, the man accused of shooting and killing three people back in February, including an Orlando TV news reporter, a little girl and a woman. 
Moses allegedly shot and killed Spectrum News reporter Dylan Lyons, 24, T'yonna Major, 9, and Nathacha Augustin, 38, in Pine Hills on February 22. In March, he pled not guilty to three counts of first-degree murder and 13 other criminal charges, but prosecutors intend to prove multiple capital felonies to justify the death penalty.  
Before the trial begins, however, the 19-year-old will be evaluated by a medical doctor and PhD psychologist after Moses' lawyers filed motions to determine competency and to have him evaluated, Judge Robert J. Egan ordered Wednesday. The judge found Moses to be uncommunicative with his lawyers and unresponsive in court, and took it upon himself to ask Moses a couple of questions, to which he did not answer verbally. 
"Are you Keith Moses?" Egan asked. He nodded his head. 
"Mr. Moses, do you understand what I'm saying?" Egan asked. he shook his head. 
Throughout the duration of the hearing, Moses sat looking straight ahead, contrary to his previous appearances where he had his head bowed.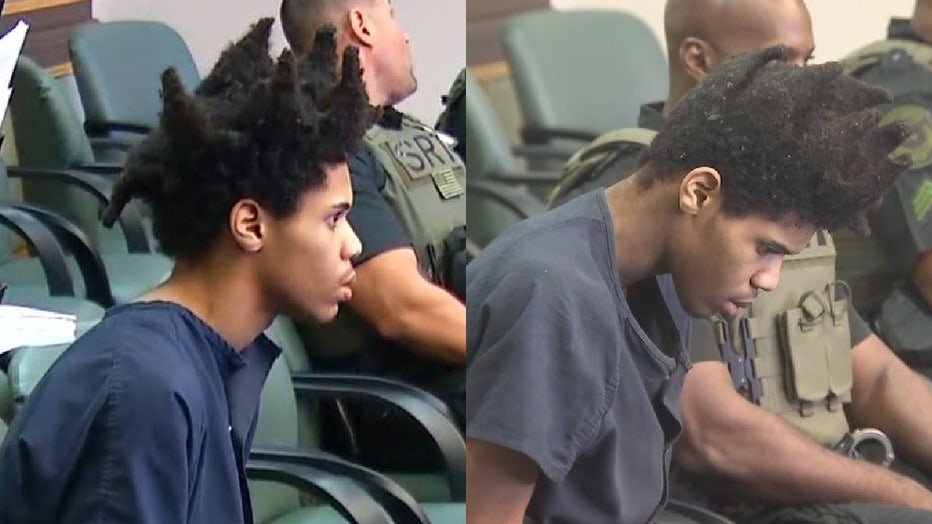 Keith Moses at a status hearing on September 13 (left) and at a status hearing on May 26 (right). 
Moses' lawyer told the judge on Wednesday that he and co-counsel have visited the jail three times and have been unsuccessful in speaking with the murder suspect., adding that Wednesday was the first time he was able to see Moses. 
Prosecutors are also working to determine if, at all, Moses has received any medical treatment while being held at the Orange County Jail.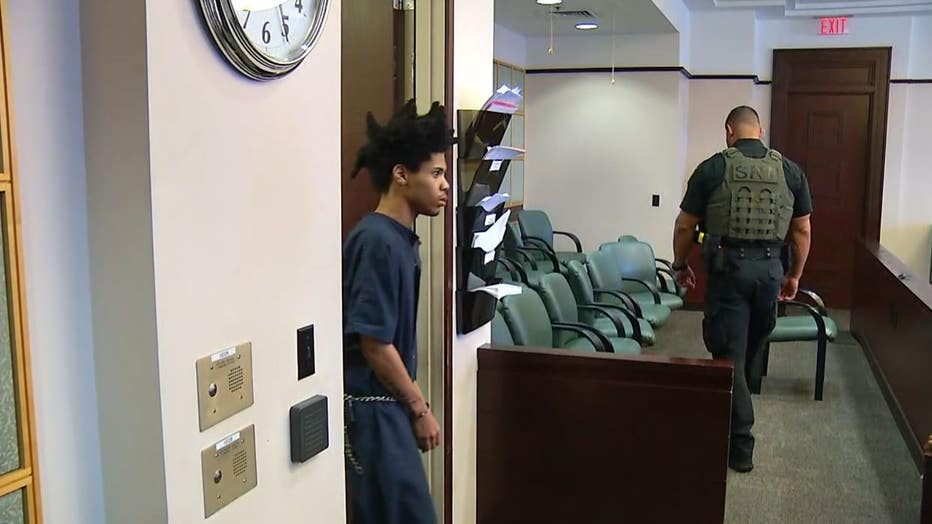 MORE TRIAL NEWS: Othal Wallace: Accused Daytona Beach police officer killer testifies in own trial
The trial start date would be tolled pending Moses' mental health evaluation and determination of competency, the judge said. 
A status hearing has been scheduled for October 9, followed by a competency hearing on October 20. 
If necessary, a competency review will be scheduled pending doctors' opinions and a third expert will be appointed if needed.