Judge orders release of man; lawyer says he should have never been arrested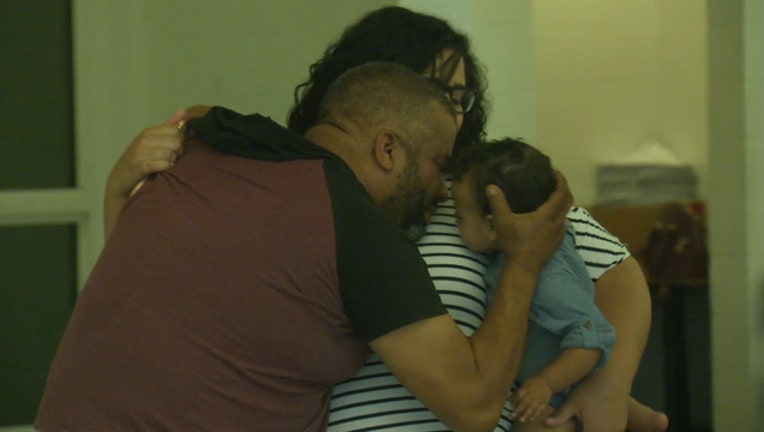 ORANGE COUNTY, Fla. (WOFL FOX 35) - After seven days behind bars, Jose Batista walked out of the Orange County jail to his wife and young son.
"I just thank God, and I'm going to let my legal team deal with the situation and that's it," Batista said.
Court records show a Miami Dade county judge ordered Batista, 41, be released on his own recognizance Friday. He was arrested during a routine traffic stop by Orange County deputies last week on two south Florida warrants dating back to 1995. 
"That's why they let me go, because it wasn't me, and I said it from the get go, it wasn't me," Batista said.
While both Orange County deputies and Miami officials maintain Batista's fingerprints match the warrant, his lawyer says Batista's name has been associated with another man in the court system for two decades --- calling it a case of mistaken identity.
"Over that course of time, my client's been arrested on four separate occasions for the wrong person's acts, and I don't know how that came to be and it's something we're investigating but we're just glad to say that he's released from custody and he can go home to his family at this point," said Eric Rudenberg, Batista's lawyer.
Meanwhile Batista and his wife say there has to be a way to prevent this from happening again.
"Somebody didn't do their job right and my husband has had to pay for this now," said Elizabeth Rios, Batista's wife.
Rudenberg says both warrants have been dismissed by the judge.  FOX 35 is still waiting on confirmation from the 11th Judicial Circuit Court.