Irving pair arrested in sex trafficking case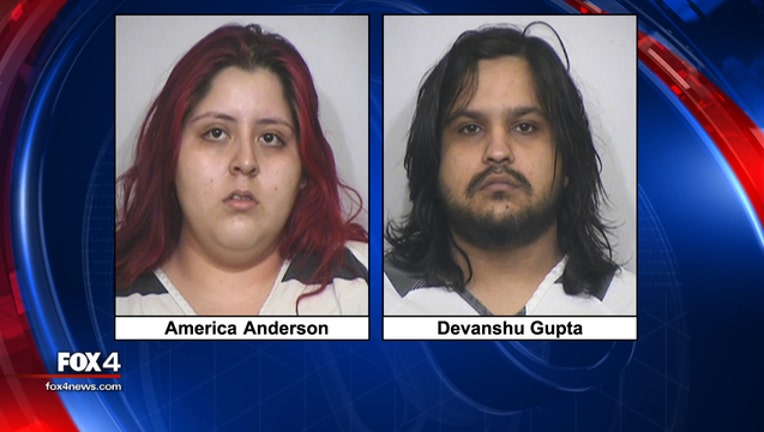 article
Two people face charges after a woman told Irving police she was held against her will.
Police arrested 20-year-old America Anderson and 26-year-old Devanshu Gupta on Sunday.
The victim told police she was kidnapped in California and taken to a home on Rolston Road in Irving. She said she was then forced into prostitution.
Investigators believe Anderson and Gupta advertised her services on various websites. They would take her to local motels to meet customers.
When police went to arrest them, they found a 16-year-old girl in the home who was also being forced into prostitution.
Anderson and Gupta are being held at the Irving City Jail on sex trafficking, prostitution and drug charges.