IRS site crashes as tax deadline looms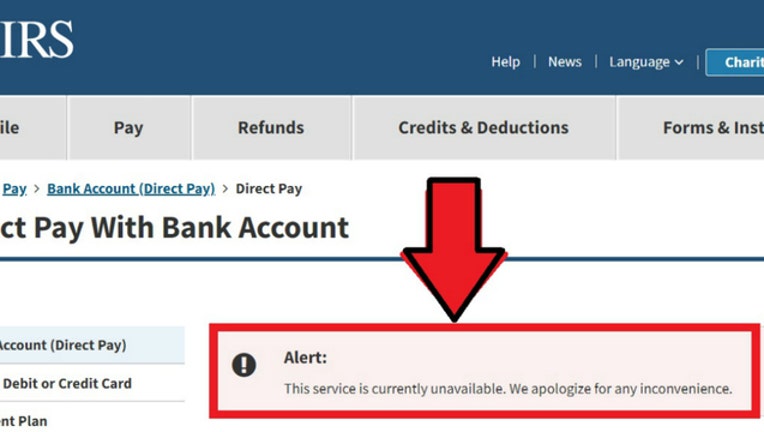 article
FOX BUSINESS - The many Americans rushing to file their taxes before the midnight deadline on Tuesday may encounter glitches with some of the services offered by the Internal Revenue Service (IRS).
As of midday Tuesday, a link to the IRS direct pay page was down, which could prevent individuals from paying their taxes before the deadline.
The agency insisted filers should continue to proceed as usual while the issue was ironed out.
"Currently, certain IRS systems are experiencing technical difficulties. Taxpayers should continue filing their tax returns as they normally would," the IRS statement read.
The glitch is the result of a problem between the website and software companies, Acting IRS Commissioner David Kautter said, as reported by Politico.
The agency was planning a "hard reboot" of its systems, a congressional official told The Washington Post.
Meanwhile, CNN noted some Twitter users were posting bizarre messages they received on the IRS site, which said the direct pay page was down because of "planned maintenance" until 6:40 p.m. ET on Thursday, Sept. 22, 2016.
Filing and paying late can result in penalties for taxpayers. A penalty is issued first for filing late: 5% of the amount of unpaid taxes each month, up to a maximum of 25%. The penalty for paying late is 0.5% of the amount owed each month up to a maximum of 25%. If both penalties are due in the same month, the failure-to-file penalty is reduced to 0.5%.
Taxpayers unable to pay because of the site's technical glitches will not be penalized, Kautter said during a congressional oversight hearing on Tuesday, The Washington Post reported.