Injured deer nursed back to health lives with family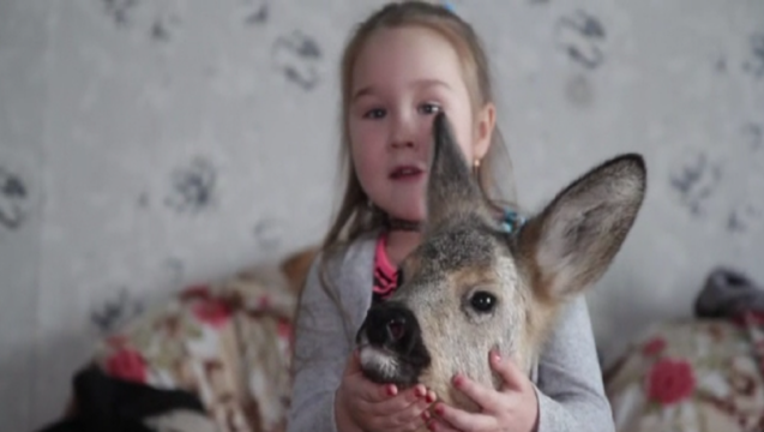 article
RUSSIA (FOX) - A young deer that was found injured and dehydrated in a forest in the Urals region of Russia has been taken in by a local family.
Irina Russkikh showed reporters how the deer now lives like a domestic pet, demanding cuddles and having the run of house.
4-month old Mila's now back to full strength thanks to being fed for several months on baby milk formula.
Mila likes to play with a calf called Malysh, which means "little one."
Irina's family is adopting Mila as a domestic pet.
Nature reserves and zoos refused to take her.
Russian law states wild animals must live in their natural habitat. But in this case, the authorities have made an exception.