'ICON Orlando 360' changes name to 'ICON Park,' welcoming in new restaurants and food hall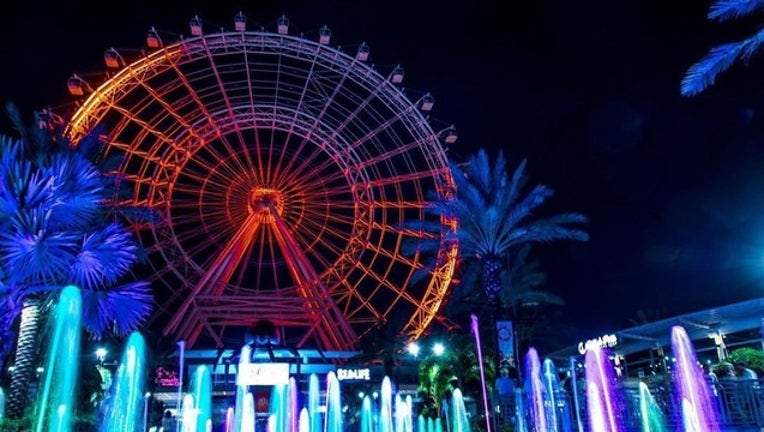 ORLANDO, Fla. (FOX 35 ORLANDO) - ICON Orlando 360 announced on Wednesday that they will be now be called ICON Park.
They said that with this, they are welcoming in two new restaurants and an on-trend food hall concept. These are expected to open in time for summer.
"In a 20-acre walkable footprint, we have more than 40 restaurants, bars, shops and attractions, all situated around a wonderful central lawn," said ICON Park CEO Chris Jaskiewicz. "We're the perfect place to eat, drink and have fun in a really relaxed environment."
Ox Grill is one of two new restaurants opening. It will serve contemporary cuisine with steaks, pastas and a selection of international dishes. The other new restaurant is called Mikado and will feature a revolving sushi and hot pot concept.
"Our focus is on creating new, unique experiences that will make ICON Park even more enjoyable for first-time and returning guests," Jaskiewicz said.
The 'Wheelhouse Market' is also coming to ICON Park. It will be located near the ticket queues for the observation wheel, Madame Tussauds Orlando, and SEA LIFE Orlando Aquarium. It is currently in soft opening. The market sells globally inspired foods of all varieties, including andouille sausage, bangers and mash, acai bowls, cupcakes, pizza, and Latin-inspired fare. 
Christopher Buxton, an Orlando culinary entrepreneur, is collaborating with Jaskiewicz on the market and its menu, which will evolve with the seasons. Food halls are the new food trucks and they're becoming destinations in their own right," said Jaskiewicz.
For more information, visit the ICON Park website.
Read more ATTRACTIONS news: