Husband, father-in-law of Nicole Montalvo sentenced to life in prison
ST. CLOUD, Fla. - The estranged husband and father-in-law of murdered mother Nicole Montalvo will both spend the rest of their lives in prison. 
The judge in Central Florida handed down the sentences on Wednesday. Several of Nicole's family members addressed the court before the sentencing, saying they had been waiting for this since the day she was murdered.
Montalvo's body was found in 2019 after she was reported missing. Investigators say she was murdered and dismembered.  Christopher Otero-Rivera and Angel Luis Rivera were found guilty on several charges, including second-degree murder.  Montalvo was Christopher's estranged wife. 
There was an emotional outburst in the courtroom as soon as the words "life sentence" were spoken by the judge.  
"I cannot over ignore the brutality of your efforts to cover that crime and the pain that brought the family," the judge told the court. 
Moments earlier, Montalvo's siblings delivered emotional impact statements.  
"It physically pains me to say my sister was murdered by her estranged husband and his father," said Christina Montalvo, Nicole's sister.  
"A little piece of us died that day with Nicole and we feel it every single day," said Steven Montalvo, Nicole's brother added.  
"It's unsettling to attend your twin sister's wake and weep in an urn that only contains a fraction of her remains. To tell your family and friends they only recovered somewhere around 80% of her body, mostly burned and fragmented pieces," Edward Montalvo said.  
He even reminded the judge of the history of violence his twin had with her Otero-Rivera. 
"I remember in 2018 calling my mother to learn that Nicole had been kidnapped by Chris and his mistress Toni. Nicole would tell me the next day, Bro they lured me away to take me out to a field in the middle of nowhere held a knife to me punched me, put a rag down my throat, and choked me out."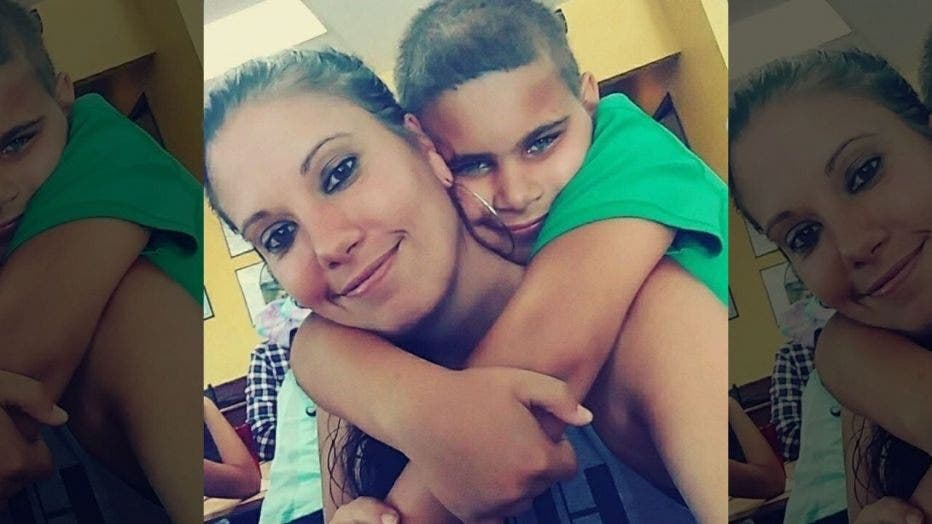 Otero-Rivera and his father showed no emotion three months ago after learning that the jury found them each guilty of brutally murdering, mutilating, and burning Montalvo's body before burying it on two of their family's properties.  The jury came back with the guilty verdict in just 90 minutes. 
MORE NEWS: Intoxicated mother allegedly shoots 5-year-old son in knees
During sentencing, prosecutor Ryan Williams choked up when explaining to the judge what he believed to be an appropriate sentence for the father-son duo.  
"Here we are yet again, a family destroyed that is behind us. Times in this job you wonder when this will stop. And you know it won't," Williams said. 
Williams made it clear he believes a life sentence is the only appropriate sentence. 
"If this crime does not deserve life, then what does," Williams said. 
After the sentencing, Montalvo's parents, brothers, and sister told reporters that with this behind them, they're hoping they can move forward as a family. 
Attorneys for Christopher Otero-Rivera and Angel Rivera tell FOX 35 News they are filing appeals.