Hurricane Idalia: Photos, videos from viewers
Tracking Idalia: Stream FOX 35 News
ORLANDO, Fla. - Florida residents living in vulnerable coastal areas were ordered to pack up and leave Tuesday as Hurricane Idalia gained steam in the warm waters of the Gulf of Mexico and threatened to unleash life-threatening storm surges and rainfall.
Idalia had strengthened to a Category 3 system early Wednesday morning with winds of 120 mph. The hurricane was projected to come ashore early Wednesday as a Category 4 storm with sustained winds of up to 130 mph in the lightly populated Big Bend region, where the Florida Panhandle curves into the peninsula. The result could be a big blow to a state still dealing with lingering damage from last year's Hurricane Ian.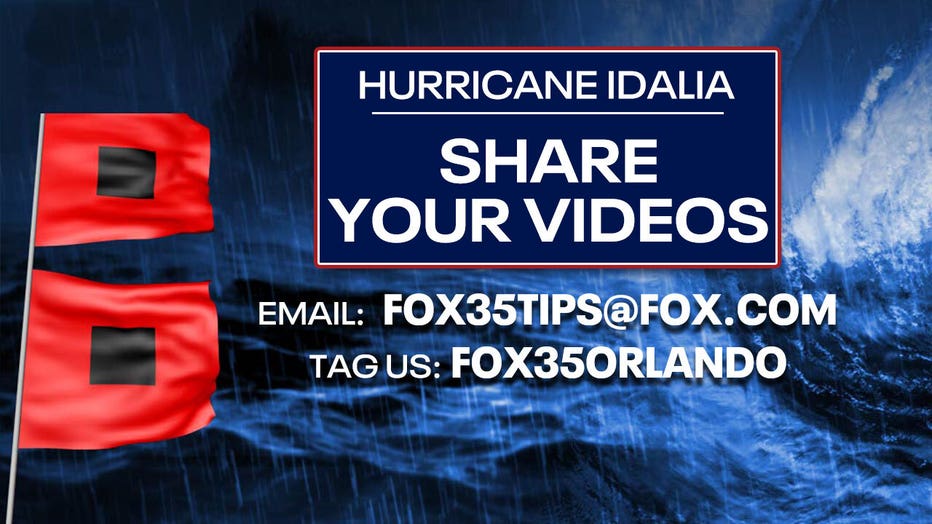 Email us your photos and videos at FOX35Tips@fox.com or tag us at FOX35ORLANDO.
Outer bands of Hurricane Idalia as seen from Walt Disney World Resort.[Credit: Katelyn Isennock]