TRON Lightcycle / Run at Disney World: 8 things to know before you Enter the Grid
ORLANDO, Fla. - Are you ready, Team Blue? TRON Lightcycle / Run officially opens at Magic Kingdom Park in Walt Disney World on April 4. 
Previews for Annual Passholders and cast members have been going on for a few weeks, but if you haven't gotten a chance to ride this highly anticipated roller coaster, here are a few tips to remember before you Enter the Grid and take on Team Orange.
What kind of ride is TRON Lightcycle / Run?
TRON Lightcycle / Run is said to be one of the fastest coasters at any Disney theme park in the world. Once you are sitting on your Lightcycle, you are launched at 60 mph on a high speed race through the digitized world of TRON.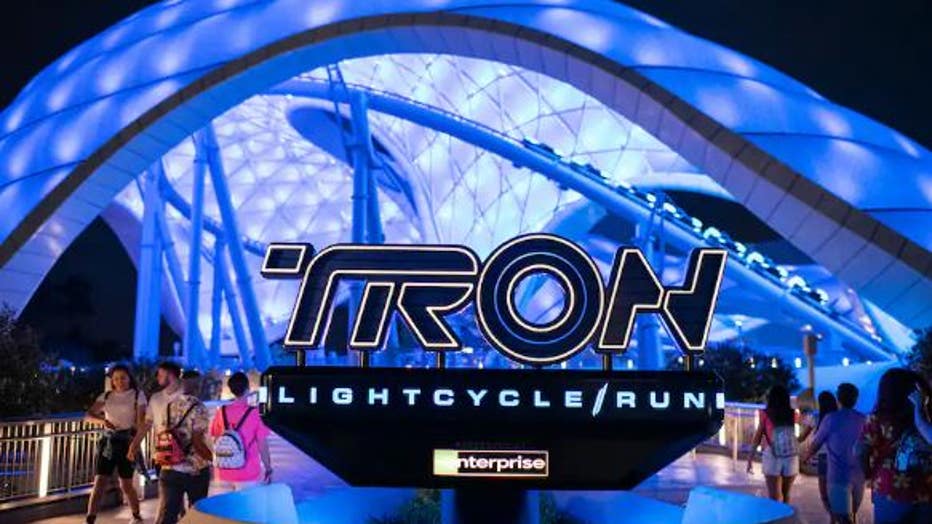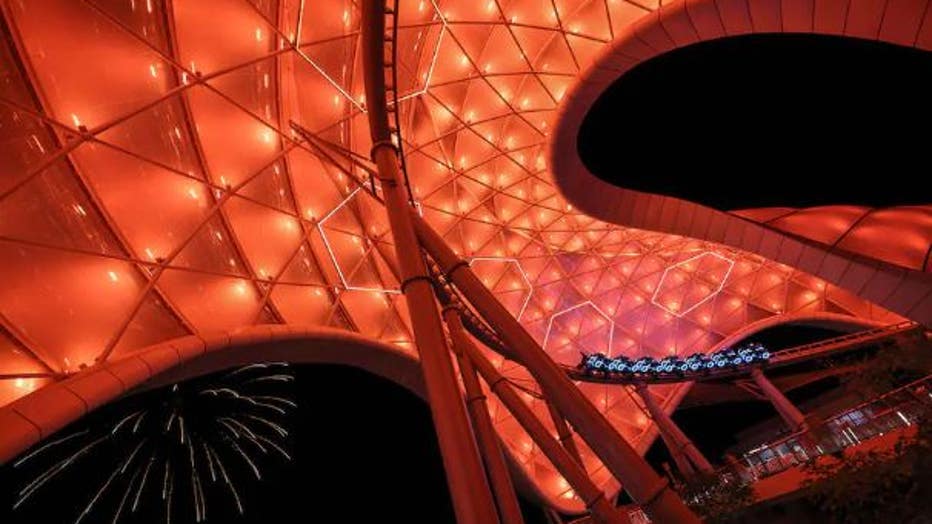 Credit: Disney Parks Blog
"It's your Team Blue against the Grid's menacing Programs, Team Orange. Your goal is to be the first to race through eight Energy Gates and secure victory."
Just in case you were wondering, the ride does not go upside-down. 
Try the test seats outside the ride
Some riders who have previewed the coaster reported having issues fitting into the standard Lightcycles. Guests sit on the Lightcycles like a motorcycle and there is a piece that is lowered onto their backs, similar to the Banshee seats on Flight of Passage at Disney's Animal Kingdom. One of the issues reported is that the back piece wasn't able to be lowered enough to lock in place on some riders.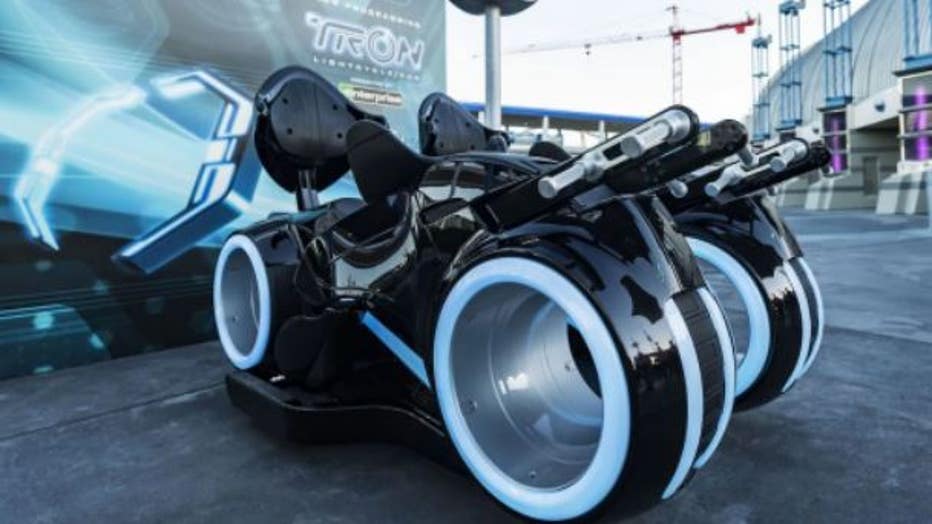 Before you enter the queue, be sure to test the ride vehicles that are outside to see if you will fit comfortably on the Lightcycles. You also have the option to ride in one of the accessible cars with seats that are at the end of some Lightcycle trains. Those allow people with restrictions or disabilities to still enjoy the ride.
As for the height requirement, riders must be at least 48-inches tall.
How to join the virtual queue
Skip the standby line – because there isn't one. TRON is using a virtual queue that guests will have to request to join on the day of their reservation to Magic Kingdom Park.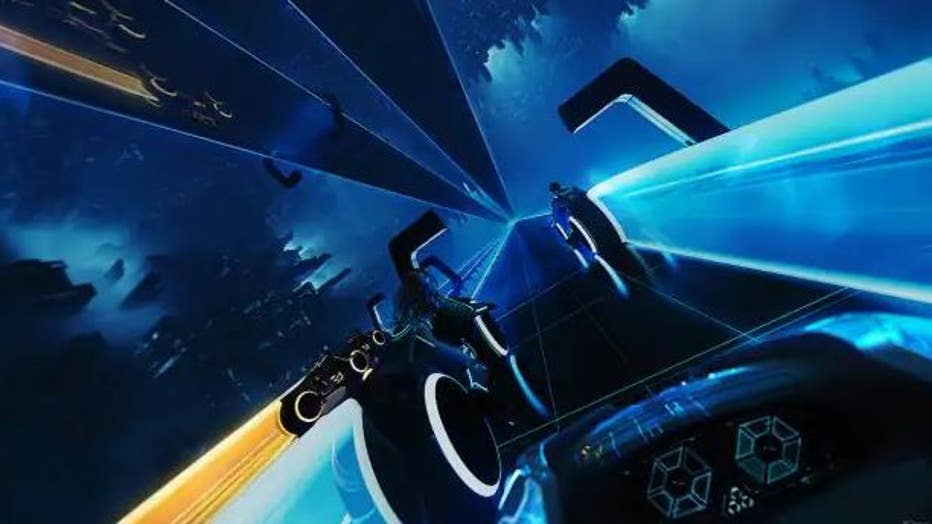 Opportunities to join a boarding group are at 7 a.m. and 1 p.m. on the day of your visit through the My Disney Experience App. Pro tip: get logged on a few minutes before 7 a.m. and keep refreshing the page until the clock hits 7 a.m., then smash that 'Join Virtual Queue' button. 
You do not have to be in the park to request to join at 7 a.m. but you do need to have checked in to Magic Kingdom for the 1 p.m. option.
How much will Individual Lightning Lane cost for TRON?
If you can't get a boarding group through the virtual queue, you can always purchase an Individual Lightning Lane entry.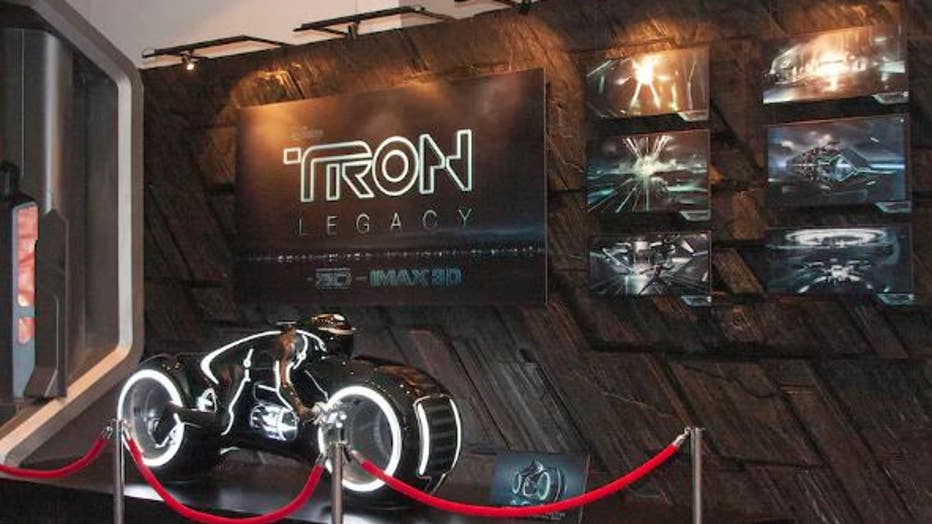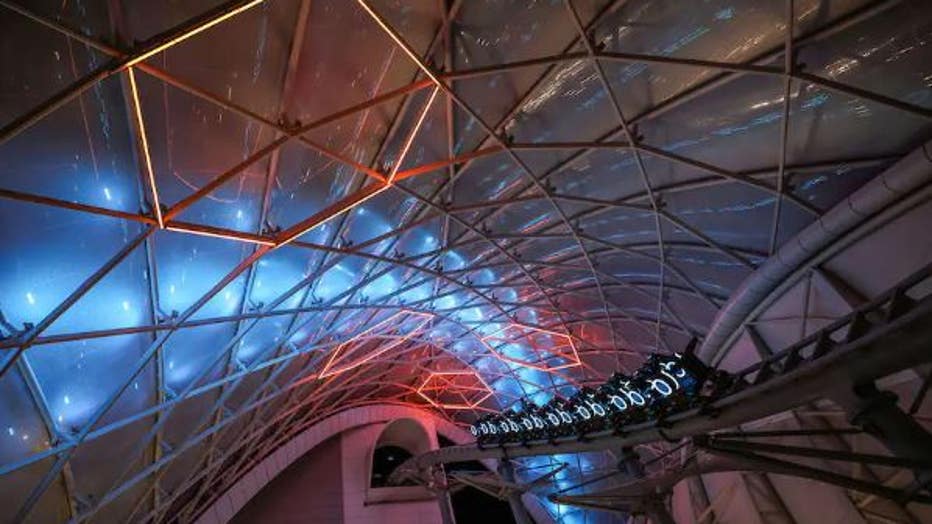 According to WDW News Today, the Individual Lightning Lane will cost $20 per person. However, like the price of Genie+ and the other ILL rides, the prices will change depending on how busy the park is that day.
There are lockers – but keep your phone with you: Here's why
A new, free locker system will be used for this ride, which will be double-sided and digitized for guests to store bags and loose items while riding the coaster. Located inside the attraction queue, lockers will pair with your MagicBand or MagicBand+. Guests without MagicBands will be given a card to assign their locker.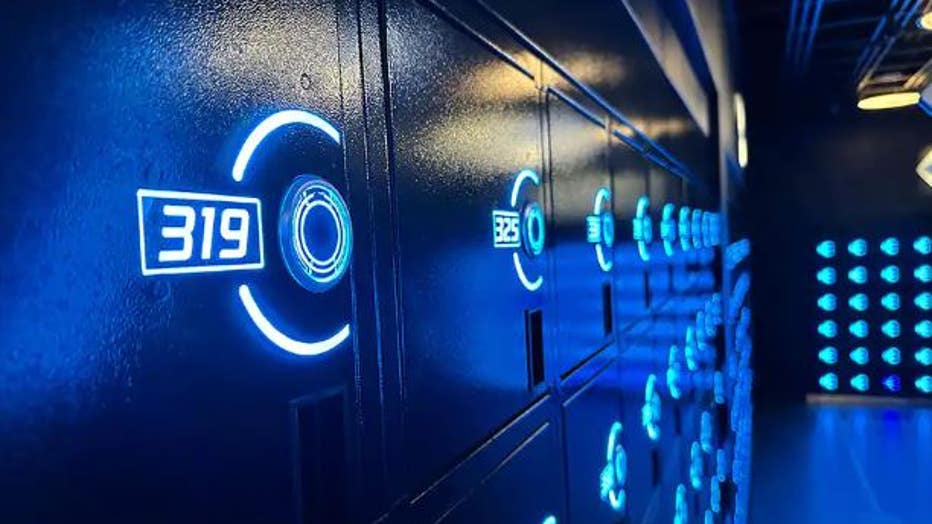 "All items must be placed either in a locker before you board your Lightcycle, or in a small compartment located on the attraction vehicle that can hold items such as cellphones, glasses or wallets," according to Disney Parks Blog.
Here's a TRON tip: keep your phone with you and enable Bluetooth. That way you'll be able to download your TRON ride photos!
There is a bathroom right next to the queue 
No need to go on an adventure to find a bathroom in Tomorrowland before you hop on TRON. There is a very easily accessible bathroom right outside the queue that you can use before or after your race through The Grid.
And once you get off the ride, there's a refillable water bottle station and water fountains right next to the bathrooms. 
Try to ride at night
One of the coolest things about TRON Lightcycle / Run is the curved canopy over the ride tracks that lights up in blue and orange hues and leaves a trail of glowing hexagons. While riding TRON during the day is still fun, the lighting is really enhanced after dark.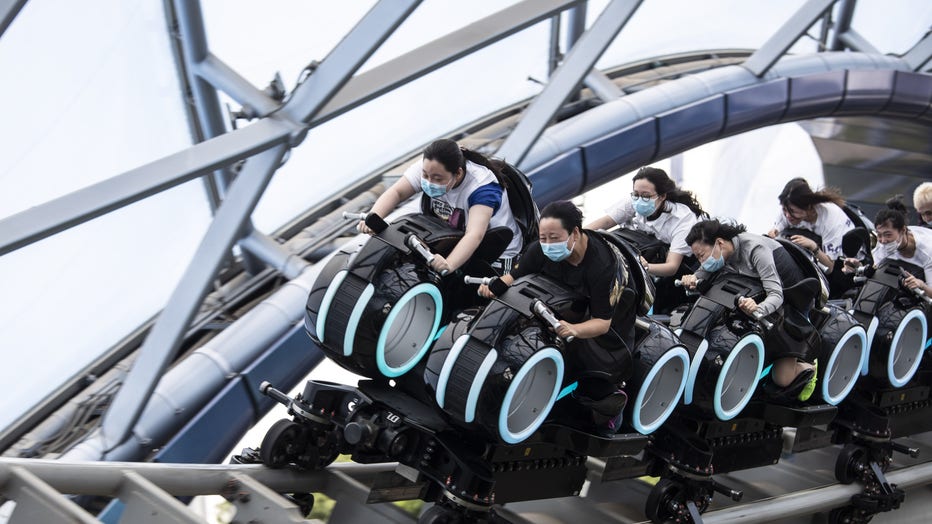 Tron Lightcycle Power Run, Shanghai Disneyland (Photo from Disney)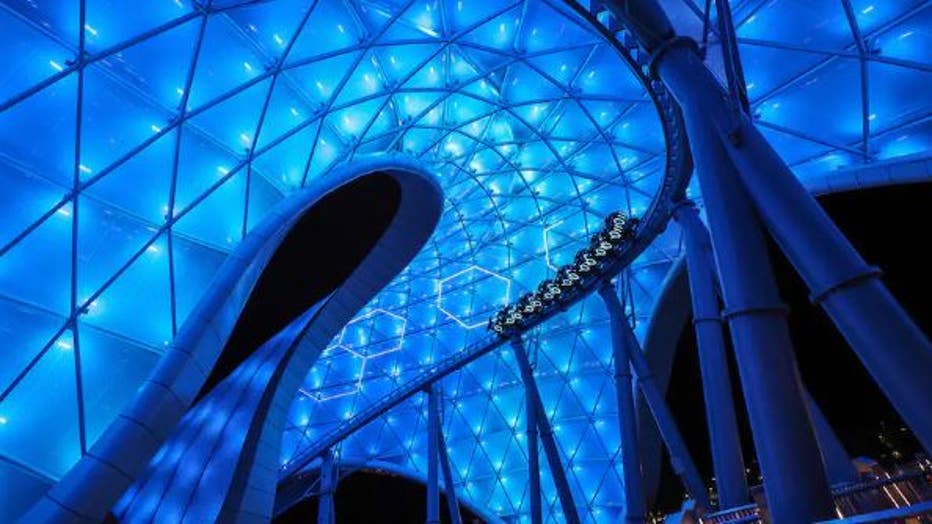 Credit: Disney Parks Blog
Is it better to ride in the front, middle, or back?
Like most roller coasters, riding in the front seems to be the most intense on the initial launch. You're also the first person to see everything. But if that's not really important to you, any seat on the ride is sure to deliver a thrill.