Hillsborough woman captured on surveillance video attacking dog with rubber mallet, deputies say
TAMPA, Fla. - The owner of a Siberian Husky, named Maya, grew concerned as she started noticing her 9-year-old pup was receiving injuries back in August. At the request of her veterinarian, she installed hidden cameras, which captured video of her son's girlfriend attacking the dog, according to Hillsborough County deputies.
Earlier this week, investigators arrested 24-year-old Elizabeth Jaimes. In a news release, the sheriff's office said they received an animal cruelty report at a home on Halifax Drive in Town N' Country. When deputies arrived, they were provided the surveillance video that showed Jaimes holding Maya with a leash and "repeatedly striking the dog with a rubber mallet on the head and torso."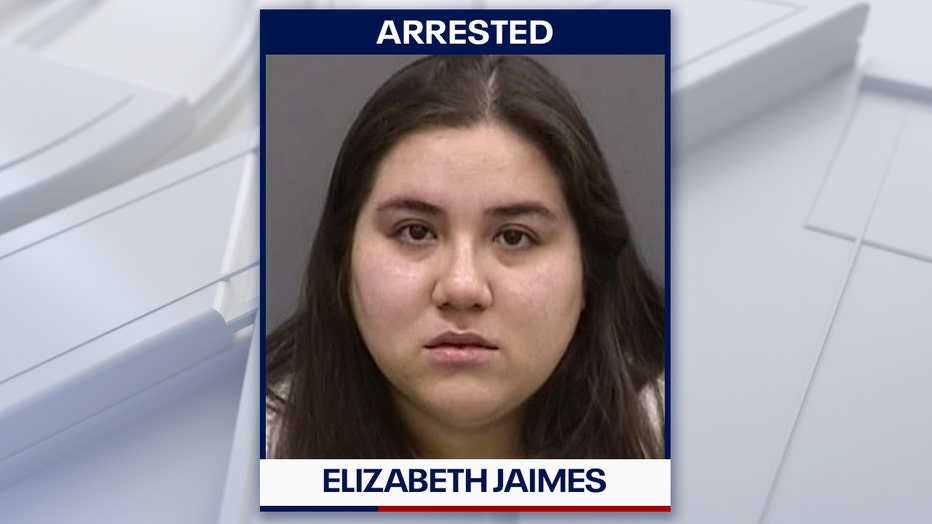 Booking image of Elizabeth Jaimes, provided by HCSO
During a visit to the Veterinary Emergency Group, officials learned Maya had injuries to her back, head, spine, and ribs. According to Hillsborough deputies, she was blind in one eye.
Investigators said Jaimes was living in the house with her boyfriend and her mother, who is Maya's owner. The suspect moved in around August 2022 and that's when the injuries started appearing, officials noted.
READ: WWE stalker strikes plea deal for trying to kidnap wrestler Sonya Deville
Maya's veterinarian suggested the owner install a hidden camera inside the house. 
"That is when she discovered the disturbing abuse occurring at the hands of Jaimes. Jaimes admitted to hitting the dog because he had growled at her," according to the news release from the sheriff's office.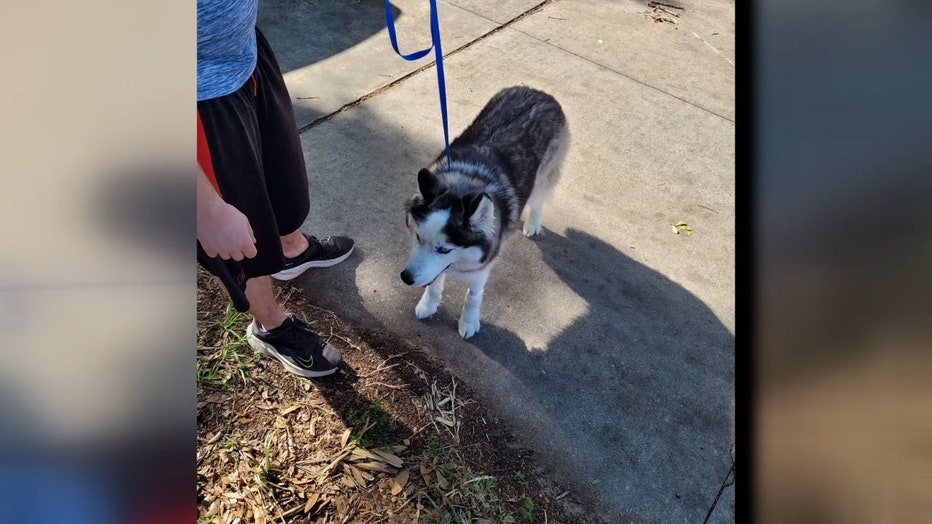 After the arrest, Maya returned home to recover. The owner filed an injunction on Jaimes. 
In a press conference Thursday, the Hillsborough County Sheriff Chad Chronister provided a timeline of the abuse:
August 2022: Jaimes moves in with Maya's family. Investigators believe the abuse started "not too long after."
February 2023: Maya goes to the vet for "lacerations to the head."
March 2023: Maya goes to the vet for a "twisted toenail, almost like it was hit with some type of trauma, and at one point, it was even mentioned that someone tried to move the toenail."
April 13, 2023: Maya goes to the vet and receives six staples for a cut to her head.
April 17, 2023: Maya goes to the vet because she's limping. The veterinarian suggests the owner set up a hidden camera.
May 1, 2023: The owner's hidden camera captures video of Jaimes beating Maya with a rubber mallet.
The sheriff released an extended video of Monday's abuse on Thursday. He said the video captures Jaimes as she "tries to clean all the blood up and tries to clean her tracks up to make sure that no one would ever suspect that it's her that's abusing this poor little puppy."
"You will feel the full weight of the criminal justice system in Hillsborough County," the sheriff said of Jaimes.
Jaimes was arrested on Monday and was later released on a $7,500 bond. More charges could be coming, the sheriff said Thursday.
Sheriff Chronister also announced a petition for enjoinment to prevent Jaimes from adopting or living with a pet in Hillsborough County. He and State Attorney Suzy Lopez are pushing for this petition to be expanded statewide.