Heavy rains flood parts of Lakeland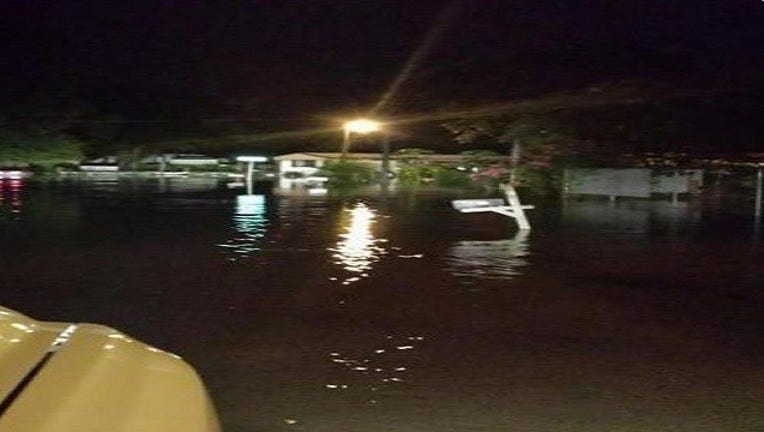 article
A picture of flooding given to Fox 35 by a resident looks like a body of water, but it's actually a flooded residential street in Lakeland Saturday night. If you look closely at the picture, you can see a car almost submerged. Gabriel, who lives along Cannon Street, said the car is his.
"It's ruined now," he said. "There's water in the motor."
The waters receded. Gabriel showed Fox 35 the mess the flooding left behind inside his waterlogged car. There's water still in the trunk.
"The water in the motor," he explained. "It's no good."
Lakeland Fire Rescue told Fox 35 they haven't been called back since Saturday night, but the Red Cross of Mid-Florida helped residents. 
Lakeland Fire told Fox 35, six to eight homes in the Crystal Lakes area were impacted.
Brittany Francisco said her home was damaged by flooding.
"We were scared our house was going to flood," she said.
Francisco said all she and her family could do was watch the water rise to within inches of getting inside her home. She walked Fox 35 reporter, David Williams, through the house and showed us soft spots in the floor that she said were caused by Saturday night's flooding.
She said, "I thought our stuff is going to get ruined. Me not having renter's insurance, it would've affected me and my kids really badly. It is now because our floors are rotted because of the water."
Now, with chances of rain in the forecast every day this week for the the area, she is watching the skies.
"Just hope and pray," she said.