WATCH: Heavy rain, winds, flooding, and damage caused by Ida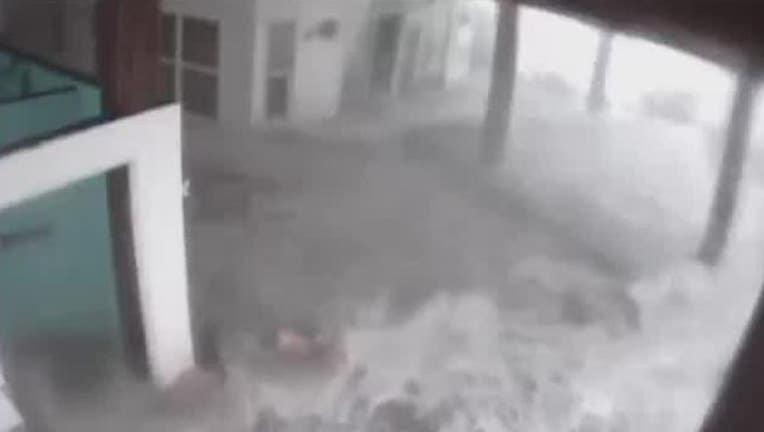 ORLANDO, Fla. - Ida made landfall west of Grand Isle, near Port Fourchon, in Louisiana as a Category 4 hurricane just before 1 p.m. EST on Sunday.
THE LATEST: Ida weakens into tropical storm, brings damaging winds and flash flooding to southern U.S.
The region experienced heavy wind, rain, and flooding. Images and video showed Ida's immense impact.
For example, strong winds and rain were reported in Gulfport, Mississippi. Here is Storyful video captured by David Myrick from the area showing heavy flooding, wind, and rain.
Here is another video showing torrential downpours and whipping winds as heavy flooding occurs in Grand Isle, Louisiana. This video was shared with FOX 35 by Christie Angelette.
These next two Storyful videos show lots of flooding in Louisiana's St. Bernard Parish on Sunday.
This video from Storyful shows a carport being ripped off a home in Houma, Louisiana, on Sunday. It was taken by Paulette Ristine.
This video from Storyful shows footage taken in the Algiers area of New Orleans. It shows heavy winds pulling up a tree, along with the soil bed it's planted in.
This Storyful footage was taken on Sunday in New Orleans and shows wind and rain from the hurricane lashing the city.
A man in Houma, Louisiana, began filming after Hurricane Ida ripped the roof off his home, allowing wind and rain to lash the interior, following the storm's landfall in the south of the state. In an Instagram post, Trevon Gauno said he was in his room when the roof was pulled away by the force of the hurricane. Surveying additional damage to the structure, Gauno said "life is bigger than material things." He told Storyful that he was able to seek shelter at a relative's home nearby.
The City of New Orleans received a lot of rain and wind as Ida barreled through city hours after making landfall in the state.
Stay tuned to this story as more storm damage emerges from Hurricane Ida.