Habitat for Humanity builds homes for four deserving families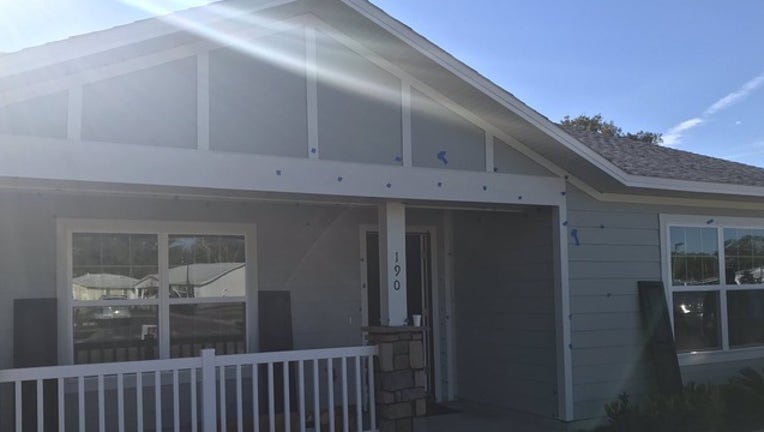 article
APOPKA, Fla. (FOX 35 WOFL) - The Habitat for Humanity of Greater Orlando and Osceola County hosted a Builders Blitz this week in Apopka to build homes for four, deserving families.
Home builders and their trade partners donated materials and their time to build the homes in just five days. Participating builders include K. Hovnanian Homes, Park Square Homes, PCL Construction and Pulte Homes.
"Normally it takes us about 20 weeks to build a house," said Leigh Newton, the vice-president of construction and real estate for Habitat for Humanity of Greater Orlando and Osceola County.
Newton said the new homes will be part of a larger, 34-home neighborhood called Arbor Bend, which they hope to finish building in October. Arbor Bend is Habitat Orlando & Osceola's third community.
Newton said the four homeowners receiving the homes built during the Builders Blitz are single moms.
"A lot of them are working more than one job to make ends meet for their families and so having an affordable house helps them provide a sustainable future for their kids," Newton said.
Park Square Homes built one of the homes with its trade partners in just three days. "It warms your heart. Every minute you know you're doing something for the community."
Habitat for Humanity will host a dedication ceremony on Saturday where the families will get the keys to their homes.