Guardian hopefuls get hands-on training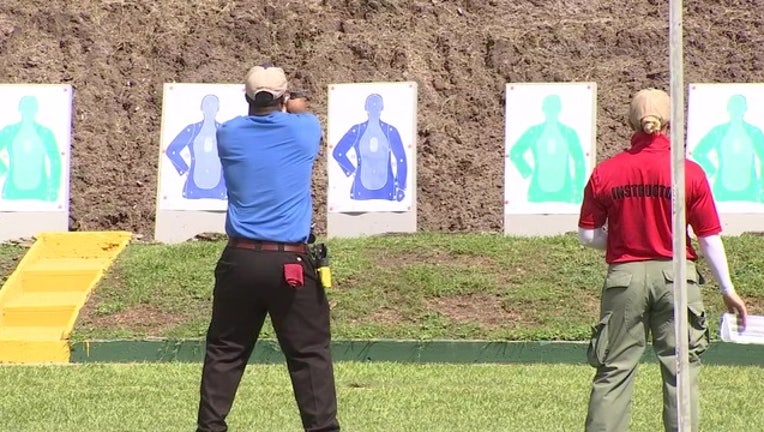 BARTOW (FOX 13) - Prospective school guardians in Polk County just had their first day on the firing range.
Up until now, they have been in the classroom studying what they should do in case an active shooter comes on campus.
Monday was the first time since they began the program that they officially picked up a gun.
"It is definitely an experience," Jocelyn Rodriguez told FOX 13. "It's the absolute best training out there."
Rodriguez is one of about 130 people going through 'Guardian' training at the Polk Sheriff's Office Training Center in Bartow.  They hope to land one of the 90 jobs that Polk has to fill by this fall.
After the Parkland shootings, the state decided that every school must have someone who is trained to carry and shoot a firearm. Guardians will be assigned to any school that does not already have a school resource officer.
The Polk Sheriff's Office is conducting the training. The Polk School District will eventually hire the Guardians.
"It is going to be something that our parents will know when they send their children to us, " said Polk superintendent of schools Jacqueline Byrd. "They know we are going to be a lot safer."
The Guardians will wear uniforms and be paid $30,000 for a 10-month contract.
Along with passing a background check and psychological testing, candidates will have to be an accurate shooter.
"I am excited because I believe we have great people," offered Polk Sheriff Grady Judd.
In contrast to what's happening in Polk, several counties elsewhere around the state are having a hard time finding people to fill similar positions.