Groundbreaking is coming for Historic Oviedo Colored Schools Museum
OVIEDO, Fla. - Happening soon, local leaders will break ground on a restoration project in Seminole County for the Historic Oviedo Colored Schools Museum.
"There are two parts to this building - the first part is the original," said Judith Dolores Smith as she walked around the exterior of what is left of the Gabriella Jamestown Colored School. It is the only structure of its kind still standing 92 years later. 
It's a relic of the past and soon to be revived to become the Historic Oviedo Colored Schools Museum. Smith is the President of the future museum.
"These benches are original," she said. Smith is leading the effort to restore this former school house and church.
"This building even though it looks kinda scruffy and not well loved – it is a monumental building because this is where one of the colored schools that was and is the actual building where the colored school took place," Smith said.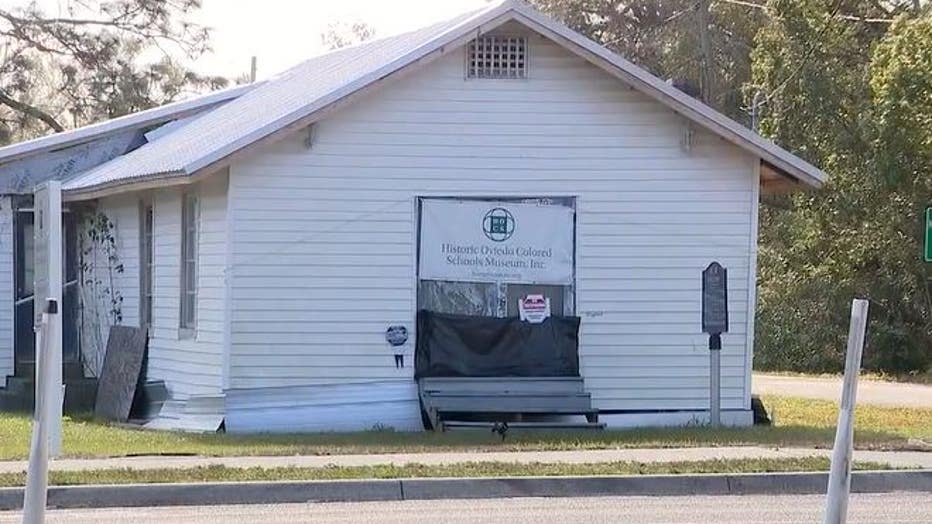 The colored school Smith attended, along with the other five schools are long gone. But artifacts and mementos have been donated to the cause and will be put on display here. The mission is to educate and share the stor5y of how former African American slaves and their descendants sought employment and a means to educate their children.
"The children that attended here were the descendants of African slaves and you would think, 'oh how sad,'" Smith said. "It's a story of triumph. Because even after slavery. The descendants knew that in order for their children to progress they needed to be educated."
This project is just getting started thanks to the generous gift of a new roof, a state grant and donations. The groundbreaking for the future museum is scheduled for Feb. 13.
"Our goal is to tell the whole world that even though you're in difficult circumstances, you can rise above it," Smith said.