Girl gets quite the scare at Universal Orlando's 'Raptor Encounter'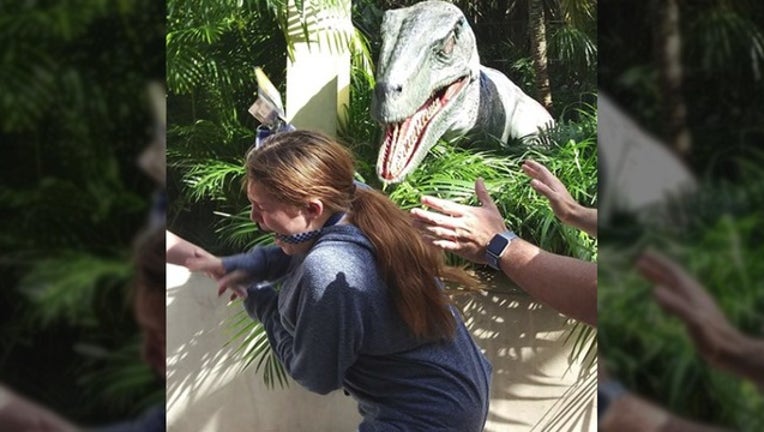 ORLANDO, Fla. (FOX 35 ORLANDO) - One girl at Universal Orlando Resort had quite the scare thanks to a "real-life" raptor.
Cassie Wolfe and her 14-year-old daughter, Carolyn, were visiting Islands of Adventure when they decided to visit the 'Raptor Encounter' in the Jurassic Park area. This attraction allows park guests to grab a photo with Blue, a raptor from the movie 'Jurassic World.' 
While at the attraction, the 'Raptor Handler' told Carolyn to move one step forward and turn around slowly. This is when the raptor moved towards her with his mouth wide open, giving her quite the scare.
Carolyn's mother told Fox 35 that her daughter cried for a little bit after the encounter, but soon calmed down and was able to laugh about it.
Read more THEME PARK news: