Girder construction work to continue on I-4 Ultimate project after deadly incident
ORLANDO, Fla. - While construction on the 21-mile project resumed shortly after a man was killed when a beam fell on him, FDOT said they would not allow any support beam installation to take place until they knew what caused the accident to happen. But now that is all supposed to change.
Work on I-4 about to be back in full swing after Orlando police said a beam slipped off a piece of equipment hitting two workers – hurting one and killing the other.
"The first thing we said to each other, 'Uh oh, there's been another accident.'"
Carolyn and Bert Holland live near the underpass where it happened. 
Orlando police say a beam slipped off a piece of equipment, hitting two workers, hurting one and killing the other. 
"It's just, we were worried. You know what's going to go on?" said Carolyn Holland.
After stopping all beam work, the contractor, SGL, is now announcing it will start girder erection work.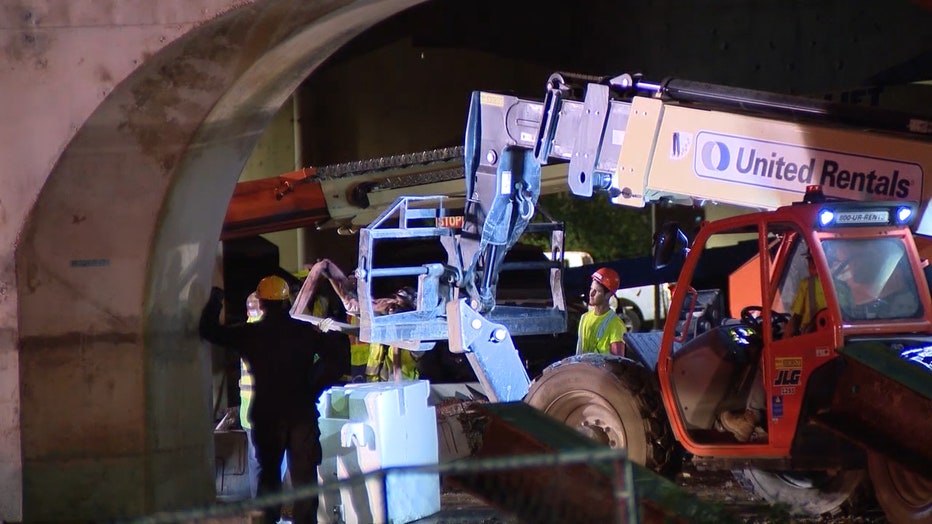 The company said in part, "work will resume with precautionary modifications and safety measures that include girder restraint procedures during installation."
FDOT told the News Station it's reviewed those safety measures and continues to "emphasize to the contractor our expectations of enforcing a culture of safety during all aspects of the I-4 Ultimate Project."
Some drivers we spoke to said they're not so sure a project like this could ever be seamless.
"It's just accident prone," Adam El Kommos said. "I think you could do simple things to make it better but they don't. 07
But others trust in the construction. 
"We've watched them and those guys are so careful," Holland said. "You don't see them doing stupid things."
One thing's for sure, people want to see the project complete. 
"They've got to get it done. I'm sorry it happened to the families, but they're under contract, and every day they don't work, they're losing money."
The man who died was the fifth worker killed during the I-4 Ultimate project since it started in 2015. 
SGL is still investigating the incident.