Fort Hood's 'hug lady' dies at 83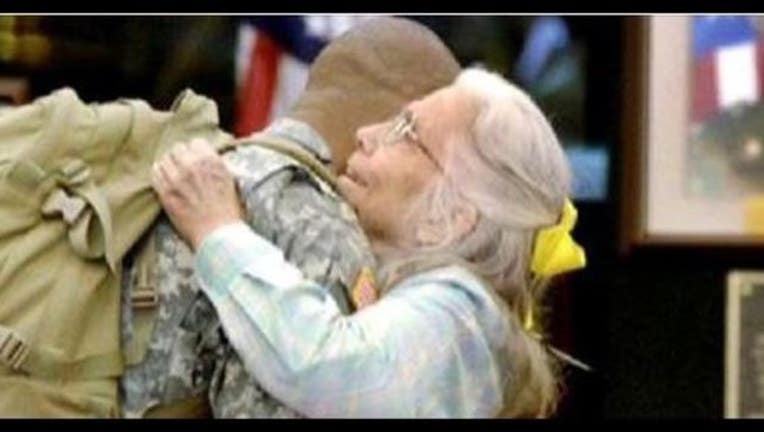 article
FORT HOOD (FOX NEWS) - The "hug lady" of Fort Hood, whose embrace boosted the spirits of thousands of American soldiers over nearly a decade as they shipped out for Iraq and Afghanistan, died Thursday. She was 83.
Elizabeth Laird died at Metroplex Hospital in Killeen, Texas after she was hospitalized in November due to her deteriorating health following her breast cancer diagnoses, the Killeen Daily Herald reported. 
Laird was beloved by all the men and women who were deployed out of the Texas military base because rain or shine, never failing to send each one off with a hug as they left Killeen/Fort Hood Regional Airport.
"This is my way of thanking them for what they do for our country," Laird told FoxNews.com in November from her hospital bed in Copperas Cove, Texas. "I wasn't hugging in 2003. I used to just shake their hands. But one day, a soldier hugged me, and that's the way it started."
Soldiers who felt Laird's kindness are rallied to her side, setting up a GoFundMe page that raised nearly $95,000 toward Laird's medical bills.
On the fundraising site, dozens of soldiers donated varying amounts of money and shared their memories of meeting Laird.
"You were there when I left in 2008 for Iraq and then again when I returned in 2009," wrote Michael Singleton. "I was nervous because I had never been outside of the country and just lost my Grandmother that one hug made a huge difference that year, because it reminded me how my grandmother was."
Read more at FoxNews.com