Florida wildlife officials investigating freshwater turtle deaths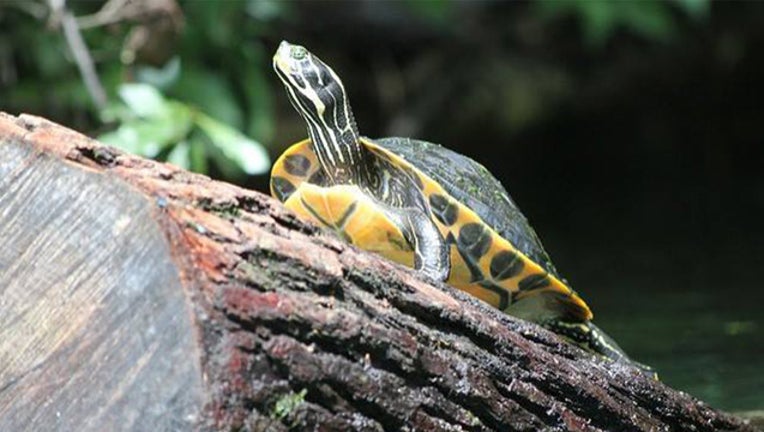 ST. PETERSBURG, Fla. (AP) - Environmental officials are investigating a freshwater turtle die-off in Florida.
Freshwater turtles began turning up dead along the St. Johns River. About 100 dead or dying turtles have been found so far in water bodies in Orange, Seminole and Putnam counties. A few reports have come in from other locations, such as Trout Lake near Eustis.
The Florida Fish and Wildlife Conservation Commission says exams of the turtles and tests of their tissues have failed to pinpoint a cause of death.
Anyone who finds a dead turtle should contact the agency's Fish Kill Hotline at 800-636-0511 or submit an online report at MyFWC.com/FishKill.
___
Information from: Tampa Bay Times (St. Petersburg, Fla.), http://www.tampabay.com.