Eustis Police Chief says further investigation into kidnapping attempt unwarranted, cites 'miscommunication'
EUSTIS, Fla. - An investigation into an attempted kidnapping of two Florida children has been discontinued after police said it was a case of "miscommunication."
Police in Eustis launched an investigation into an attempted kidnapping of two elementary-age children on Wednesday afternoon, following reports that a suspicious person driving a van had approached the children in the area of S. Prescott Street and E. Key Ave.
Police said the white van – believed to be a Chevy 2500 Express – pulled up to the children and told them he was their dad's driver and was going to take them home. The children did not know the driver and ran off to a nearby home for shelter. The driver was described as a white man with gray hair and a beard.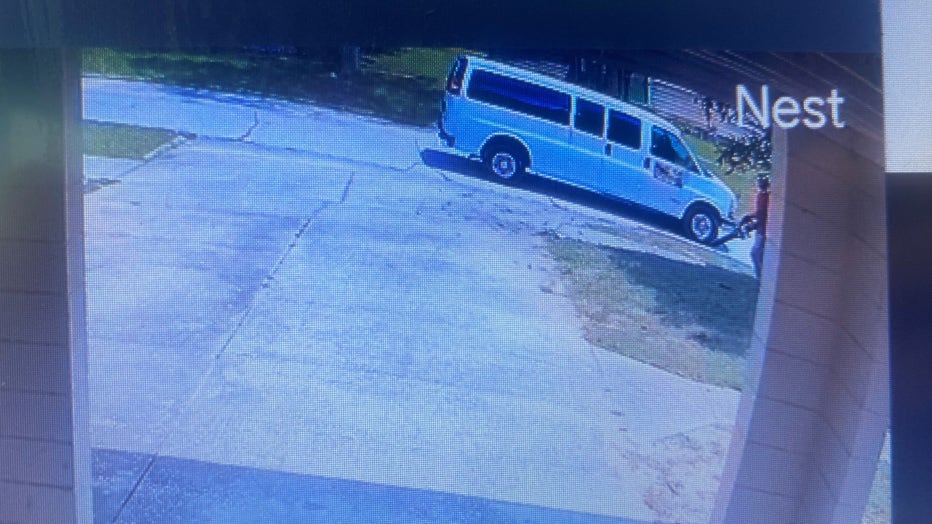 A surveillance camera captured a photo of the van involved in the attempted kidnapping case, police said. (Credit: Eustis Police Department)
Authorities were able to identify the van and driver on Thursday.
"Upon interviewing the subject we have determined that this was a miscommunication. No crime was committed. The subject lives near where the incident occurred, explained Eustis Police Chief Craig A. Capri.