Florida tourism marketing to ramp up after Irma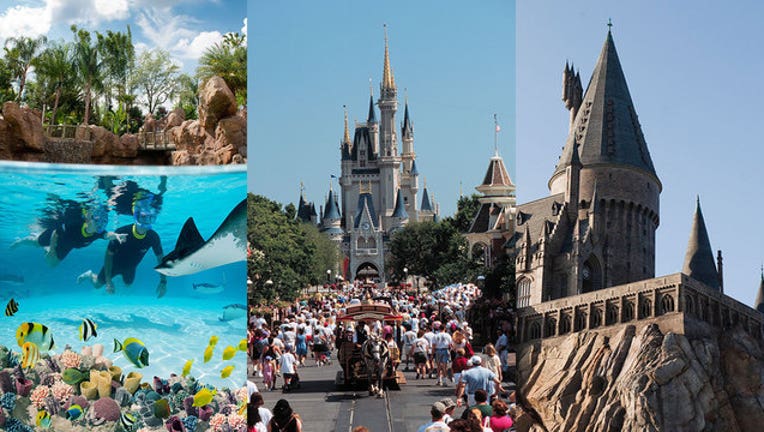 TALLAHASSEE, Fla. (NSF) - Florida will begin a post-Hurricane Irma marketing plan to lure tourists back to the Sunshine State. Gov. Rick Scott announced Tuesday that the public-private agency Visit Florida will lead a marketing campaign.
Scott's office said the campaign will be "multi-phased and include digital, social, broadcast and traditional components in both domestic and international markets."
The state, which before Irma was on pace to top last year's 113 million visitors, has yet to calculate the potential economic impact the storm had on the tourism industry. Irma made landfall Sept. 10 in Monroe and Collier counties and traveled up the state.
The announcement Tuesday didn't put a price tag on the post-storm marketing. In a prepared statement, Visit Florida President and CEO Ken Lawson described the marketing plan as one that will showcase "sunshine, blue skies and good times."
House Speaker Richard Corcoran, who has questioned the use of tax dollars for Visit Florida, said Tuesday the Legislature could support post-disaster marketing.
"In 1996, (Visit Florida) was created and the concept was, when you have an oil spill, when you have a 9/11, and people are afraid to travel to big places like Disney World, because they think that's the next terrorist attack," Corcoran, R-Land O' Lakes, said.  "That was the point in '96, to give an entity some funding to go out there in those type of situations and say, `Look, there isn't a single tar ball on our beaches, Disney World is the safest place to be, our beaches are fine and our communities are together, come visit.'"
During the 2017 legislative session, Scott and the Senate maintained $76 million in state funding for Visit Florida after battling with House leaders.