Florida teen convicted in deadly 2019 shooting of Oak Hill homeowner at house party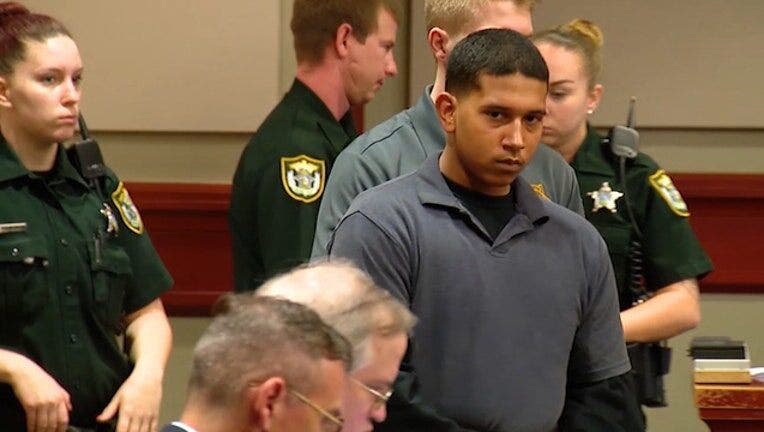 article
DAYTONA BEACH, Fla. - A jury has found a Florida teenager guilty of second-degree murder in the killing of an Oak Hill homeowner.
James Zyquis Powell, of Edgewater, has also been found guilty of aggravated battery in the shooting death of Joel Tatro, who was hosting a party for his children and their friends on Feb. 17, 2019. Powell was 15 at the time of the shooting.
Prosecutors argued before a jury of five men and one woman that Powell got confrontational when partygoers and the homeowner told the group they were not invited to the party when they showed up and had to leave. Powell shoved the victim and threatened his life before pulling out a gun and shooting the victim in the neck from a close distance, according to investigators.
The gunshot paralyzed the victim from his neck down, which ruined his health and eventually led to his death last year.
"What was supposed to be a night of fun and celebration turned into this family's worst nightmare," State Attorney R.J. Larizza said of the case. "Tatro lived for almost three years after the senseless shooting –  he and his family have been through a living hell. The defendant's fate should be equally severe."
The Volusia Sheriff's Office investigated the case. Assistant State Attorney Kevin Sullivan successfully tried the case for the State. The Honorable Raul Zambrano presided over the case and will pronounce the sentence at a later date.