Florida Senate leader proposes $2B Lake Okeechobee cleanup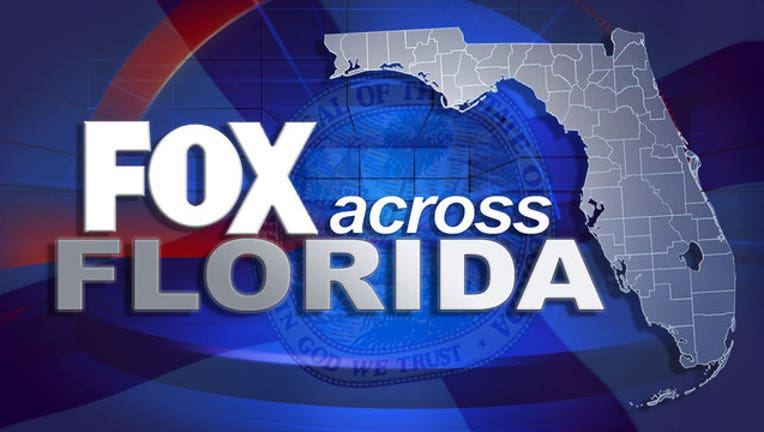 article
STUART, Fla. (AP) - The Florida Senate's incoming president on Tuesday announced a $2.4 billion plan to purchase 60,000 acres of mostly farmland south of Lake Okeechobee and convert it into reservoirs and water treatment plants aimed at reducing toxic algae outbreaks in nearby rivers and lagoons.
Joe Negron's plan would drastically reduce the flow of untreated water from the lake into the St. Lucie and Caloosahatchee rivers. Nitrogen and phosphorus in the water have caused periodic outbreaks of guacamole-thick algae in those rivers. The St. Lucie flows east to an area north of Palm Beach on the Atlantic coast, while the Caloosahatchee flows southwest to Fort Myers on the Gulf of Mexico.
Similar plans have been proposed over the years and supported by most residents near the rivers, but have gotten stuck in the political process. The algae blooms are caused by human and animal waste and fertilizer from farms and lawns being washed into the lake and waterways. The algae feast on the nutrients and grow rapidly in Florida's summer heat. The outbreaks are toxic to marine life and can cause health problems in humans.
Negron's plan calls for issuing $1.2 billion in state bonds and seeking $1.2 billion in federal matching funds. Much of the land is owned by U.S. Sugar and its competitor, Florida Crystals. Such plans mimic the state's natural water flow, which was altered over a century ago as part of a plan to drain the Everglades for agriculture and development.
"The algae blooms that have hit over the past months have been poisoning our river, poisoning our lagoon. They remind us every day that there is much more work that needs to be done and will be done," said Negron, R-Stuart, who will become Senate president in November.
About 200 residents attending the announcement at a center near the St. Lucie cheered Negron's plan. Barbara Kibbey-Wagner, who lives on the river, said she's afraid to take her 3-month-old son outside. She supports Negron's plan, saying the state and federal governments can't keep using the state's waterways for waste disposal.
"If I went out and dumped waste and trash in the river, I would be arrested," she said.
The plan also has the support of Audubon Florida and Everglades Florida, two environmental groups that have pushing to restore the southern flow.
Gov. Rick Scott's office issued a statement saying he would review the plan. U.S. Sugar declined to comment. Florida Crystals said that while it will listen to the plan, the company says Negron did not mention his proposal during a meeting last week. The Sugar Cane Growers Cooperative of Florida, which represents independent farmers in the area, said it opposes the plan.
"Taking another 60,000 acres of productive and sustainable farmland out of (production) will without a doubt close down our sugar mill and put us out of business," said Barbara Miedema, the group's vice president. She said it would cost the local economy 1,000 jobs.
Brian LaPointe, an algae researcher at Florida Atlantic University's Harbor Branch Oceanographic Institute, has long been opposed to such plans, saying scrubbing the water of so much nitrogen would be nearly impossible. The nitrogen-laden water would eventually flow into the Florida Bay, killing its seagrass and its coral, he said. He said that happened in the 1990s when a similar plan was tried.
"It was a disaster then, and would be again," LaPointe said. "They don't seem to learn from their mistakes. The funds for this land purchase could be spent better, such as for water storage and treatment north of Lake Okeechobee where it would protect not only Lake Okeechobee, but also the downstream estuaries in Martin and Lee counties."