Florida Hospital Centra Care to offer free flu shots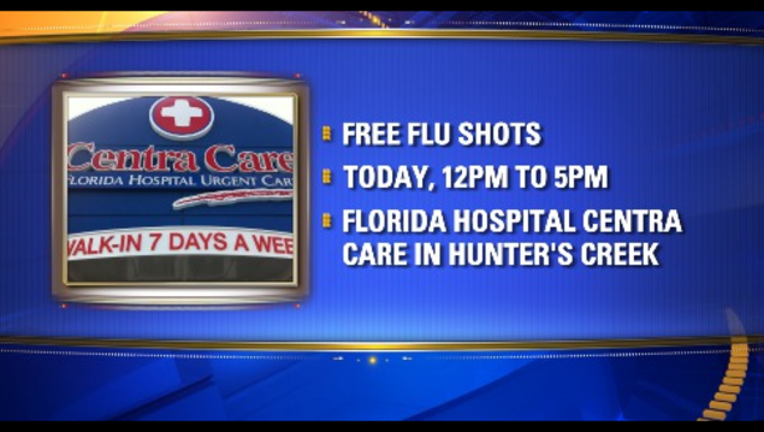 article
If you haven't gotten a flu shot this year, you can get one for free on Wednesday.
Florida Hospital's Centra Care facility will be offering free flu shots at their location in Hunter's Creek.
The clinic is along Greenwald Way in Kissimmee.
Free shots will be given out from noon to 5 pm.