Florida gas prices drop: Here's what you'll pay today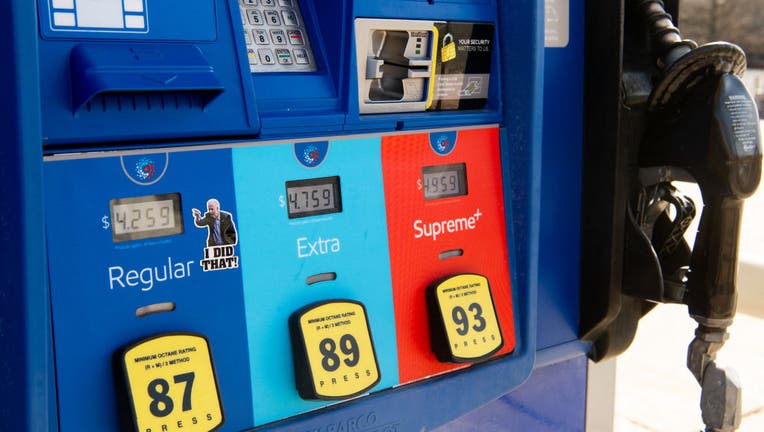 ORLANDO, Fla. - Florida gas prices dropped another 7-cents last week.
The average price for a gallon of regular in the state now sits at $4.01. That's 27-cents less than a month ago and the lowest price since Russia invaded Ukraine.
"Gas prices have mostly declined through the past two weeks, but don't be surprised if they rebound soon," said Mark Jenkins, spokesman, AAA - The Auto Club Group. "The price of oil jumped 8% last week, on reports that the European Union is preparing to ban Russian oil imports, which fuels ongoing concerns about global oil supplies. The crude increase could ultimately lead to an increase of 10 cents or more at the pump."
MORE NEWS: Summer celestial event: 5 planets will appear in a line for the 1st time since 2004
Experts suggest never filling up on the weekends – that's when gas prices tend to be the highest. They also have offered these tips to help save: 
Combine errands to limit driving time.
Shop around for the best gas prices in your community.
Consider paying cash. Some retailers charge extra per gallon for customers who pay with a credit card.
Remove excess weight in your vehicle.
Drive conservatively. Aggressive acceleration and speeding reduces fuel economy.
To find the cheapest gas near you, go to FOX 35's Pump Patrol. 
Orlando Weather: Storm alerts, live interactive radar, forecast, and more
Click here for the latest Central Florida news, Florida stories, and local headlines.