Florida dog found with mouth taped shut gets adopted by sheriff's office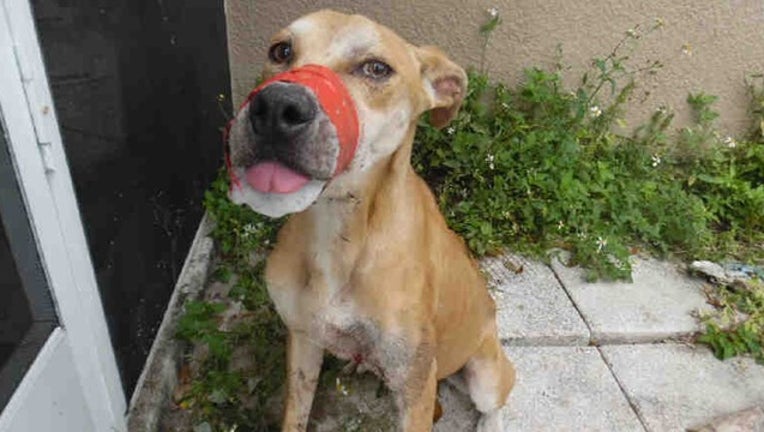 LEE COUNTY, Fla. (FOX 35 ORLANDO) - Chance the dog is getting a second chance at a happy home thanks to the Lee County Sheriff's Office. The deputies have decided to adopt him!
"The Lee County Sheriff's Office has received an incredible number of inquiries asking about the condition of and prognosis for "Chance," the Florida Cur found with this snout taped tightly shut," the Sheriff's Office wrote on Facebook. "Chance is progressing wonderfully!!"
The dog was found in southest Florida with his mouth taped shut, dehydrated, malnourished and bleeding. A concerned citizen called the Lee County Domestic Animal Services after seeing Chance roaming through a backyard. 
Chance was taken to a veterinarian and treated. His owner has not been found.
According to Fox 13, Chance will now be known as Deputy Chance. He has been adopted by Sheriff Carmine Marceno and when he has fully recovered, he will serve as a "Pets on Patrol Spokes-Dog" for the agency's Community Relations Bureau.