Florida sheriff clarifies after woman claims arrest for paying flower vendor on TikTok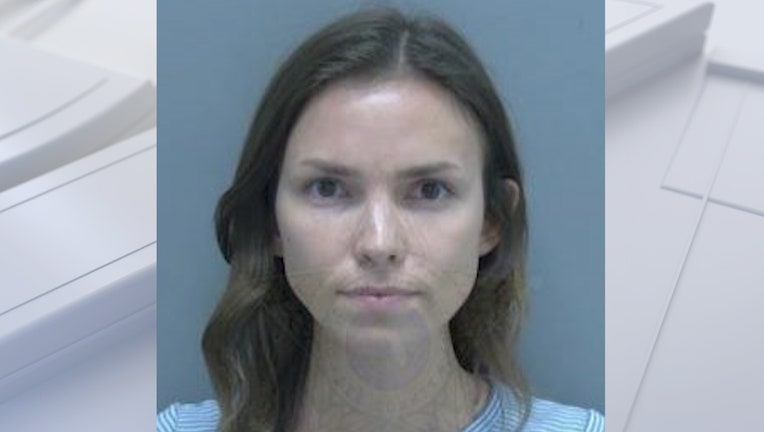 article
BONITA SPRINGS, Fla. - Florida authorities are setting the record straight after a woman claimed she was being arrested for paying a flower vendor in a TikTok video. 
TikTok user Arely Castillo, whose handle is @arelyyy38, posted a video of a woman, later identified as Annika Olson, yelling while being arrested on August 16. 
"I just tried to give her $20!" Olson said. "I just tried to give this lady $20! Please send this [video] to me!" 
"Relax, relax," one officer responded. 
@arelyyy38

Yesterday this young girl watched a lady selling flowers get arrested. This young girl pulled over and tried to give her $20 but she also ended up getting arrested. I'm trying to contact her. Her name is Annika Olson help this get to her.

♬ original sound - arelyyy38 
The video then went viral. 
Two days later, the Lee County Sheriff's Office explained its side in a lengthy Facebook post. 
RELATED: Two US tech groups side with TikTok in lawsuit against Montana's ban
The office said deputies were conducting an investigation in Bonita Springs after a woman, identified as Norma Garcia, was spotted selling merchandise in the median of Imperial Parkway, which is a violation of a county ordinance. 
Authorities also said Garcia is a Nicaraguan national, who spoke only Spanish and only had Nicaraguan identification. They added that Garcia had previously been deported from the U.S. in September 2022. They also said she was previously warned about not selling merchandise in the roadway. 
Deputies said while they were investigating, Olson was driving by, stopped her vehicle in the middle of the parkway, and then approached the deputies even as she was blocking traffic and creating a safety hazard. 
Deputies said Olson refused to move her vehicle and instead interfered with their investigation and Garcia's arrest. 
RELATED: Bed rotting: TikTok's latest trend comes with health warning
Olson was arrested for refusing to comply with police or firefighter's lawful orders, and resisting an officer without violence.
"The safety and security of our residents is our priority, and when education fails to ensure the safety of our residents, arrests follow," the sheriff's office said in a Facebook post. 
This story was reported from Los Angeles.