FOX 35 EXCLUSIVE: Woman rescued from mobile home after large tree fell on it
ORMOND BEACH, Fla. - Volusia County first responders helped rescue people inside a mobile home after a tree fell on it.
It happened in the area of Fleming Avenue and South Nova Road in Ormond Beach on Saturday.
Officials said in a Facebook post that "occupants still inside the home were carefully extricated and no injuries were reported."
Crystal Cazella and her mom, Michelle Warn, were inside the home when the tree fell on Cazella's bedroom.
Cazella was sleeping in bed and says there was no time for her to move before the ceiling and walls collapsed around her.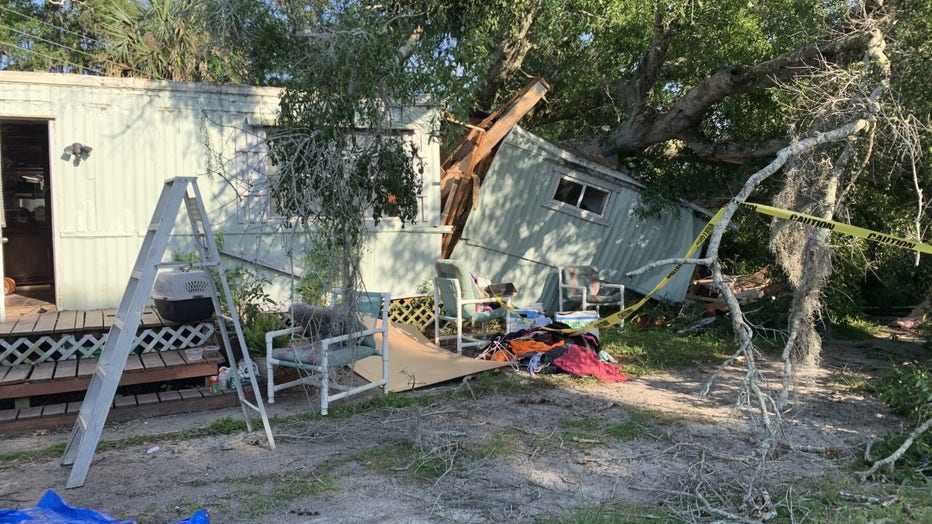 "When it fell, I didn't know if I was going to make it out," Cazella said. "I already heard it coming. And, I thought better just lay here and take it."
Her mom was in the living room at the time.
"I just kept hearing her scream mom and I couldn't do anything," Warn said.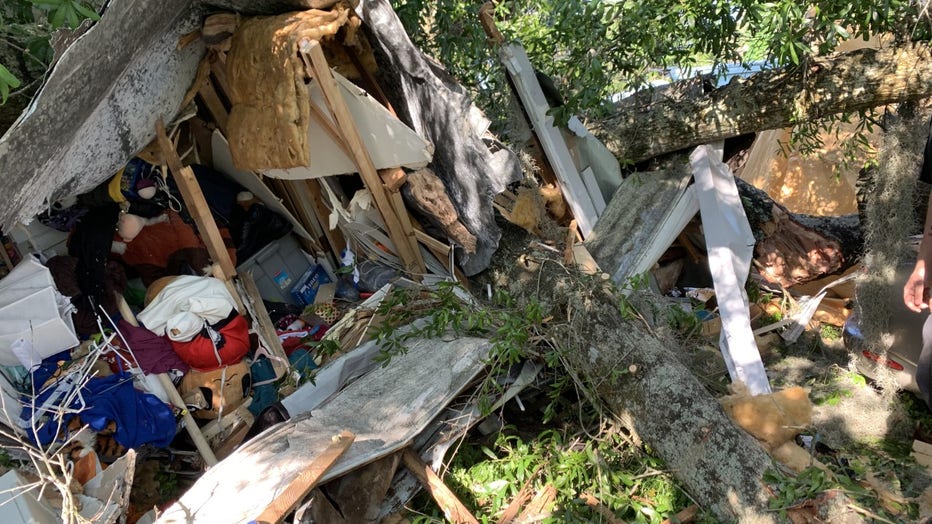 Mother and daughter luckily were able to make it out of the home without a scratch on them.
"I just feel like I shouldn't even be alive standing because of the way that it fell. It was crushed in like a little tee-pee shape," Cazella said.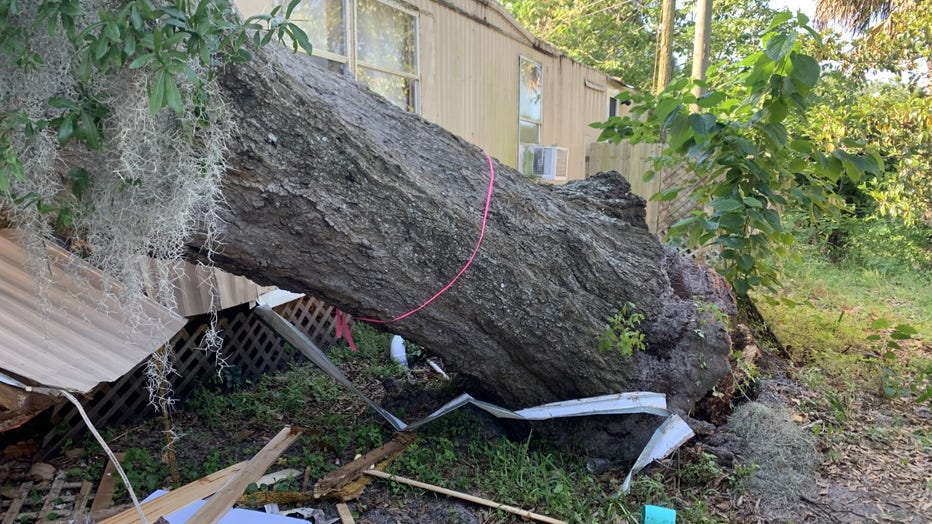 Firefighters worked to get Cazella safely out of the home and say she expressed her gratitude to the emergency crews for their efforts.  
"I just said, 'I can't thank you guys enough because if you guys didn't show up, nobody could get to me.' It's truly a miracle that I'm sitting here talking to you right now," Cazella said.
Cazella's brother, Jason, died two years ago. She and her mom believe he was looking after them.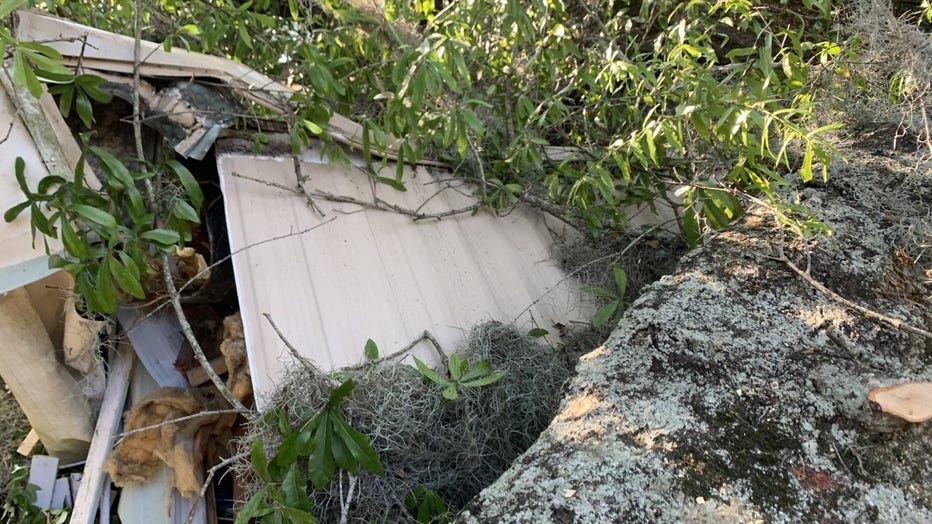 "I'm not exactly religious, but I really believe there's no other explanation," Warn said. "You saw the trailer. How can someone walk out of that without a scratch?"
The family is staying in a hotel for now until they can fix their mobile home. If you'd like to help head here: https://gofund.me/65b00438