Massive 2-acre mulch fire erupts at recycling plant in Apopka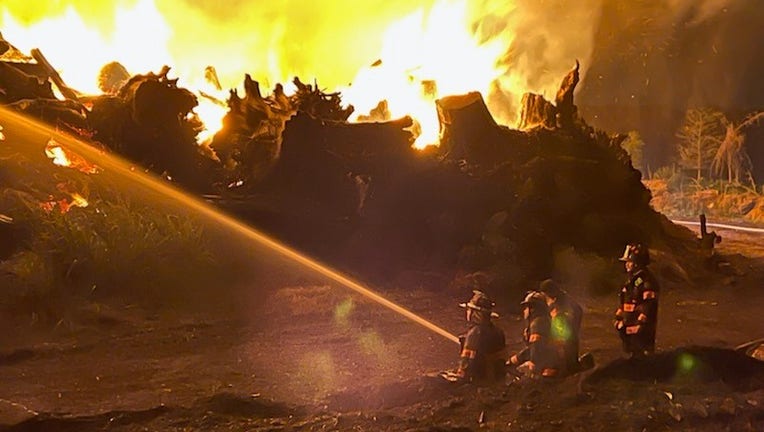 article
APOPKA, Fla. - A massive first-alarm fire erupted at an environmental recycling plant in Florida early Saturday morning illuminating the sky in orange and yellow hues, and sent smoke high into the air.
The fire sparked around 3 a.m. at the Raynor Shine Environmental Recycling Services where firefighters found about two acres of recycled mulch and brush on fire, according to the Apopka Fire Department.
It took firefighters almost three hours to bring the fire under control, said Lieutenant Jerry Maynard. Late Saturday morning, crews were working to clean up and put out any flare-ups.
No one was hurt in the fire. The cause remains under investigation.