Fire crews rescue horse stuck in dumpster in Huntington Beach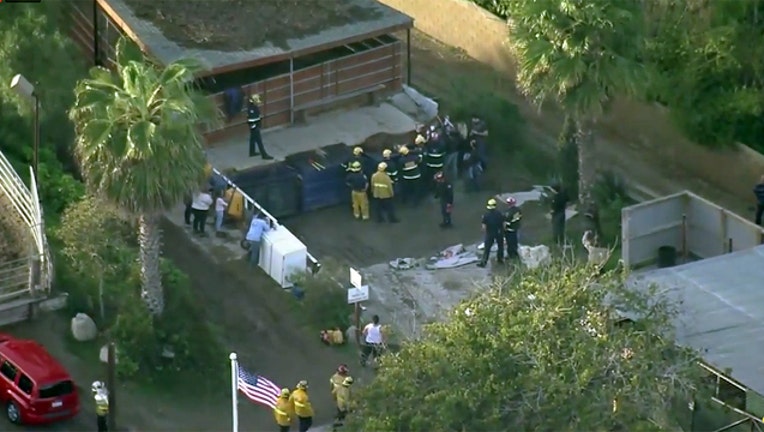 Firefighters rescued a horse that became trapped in a dumpster at some stables in Huntington Beach, California on Friday afternoon.
The Huntington Beach Fire Department was called to Huntington Beach Central Park Equestrian Center, located in the area of Ellis Avenue and Goldenwest Street, shortly after 2:30 p.m. A Orange County Fire Authority Heavy Rescue team assisted with the rescue, fitting the animal with a harness while a forklift was used to free the animal.
Passersby kept the horse calm until emergency crews arrived on scene.