FHP warns of heavy smoke along I-4 due to wildfire in Volusia County
ORLANDO, Fla. - Firefighters are battling a wildfire in Volusia County that has prompted advisories for those traveling along Interstate 4 and U.S. Highway 92 between DeLand and Daytona Beach. 
Dubbed the Woody Loop fire by the Florida Forest Service, the 70-plus acre brush fire is located at the southernmost point of Tiger Bay State Forest, just west of I-4 near mile marker 123 [GMap].  The fire was approximately 60 percent contained just before 6 p.m., according to the FFS.
Troopers with the Florida Highway Patrol have observed heavy smoke associated with the fire and are urging drivers to use caution and monitor any developments with the fire before traveling in the area.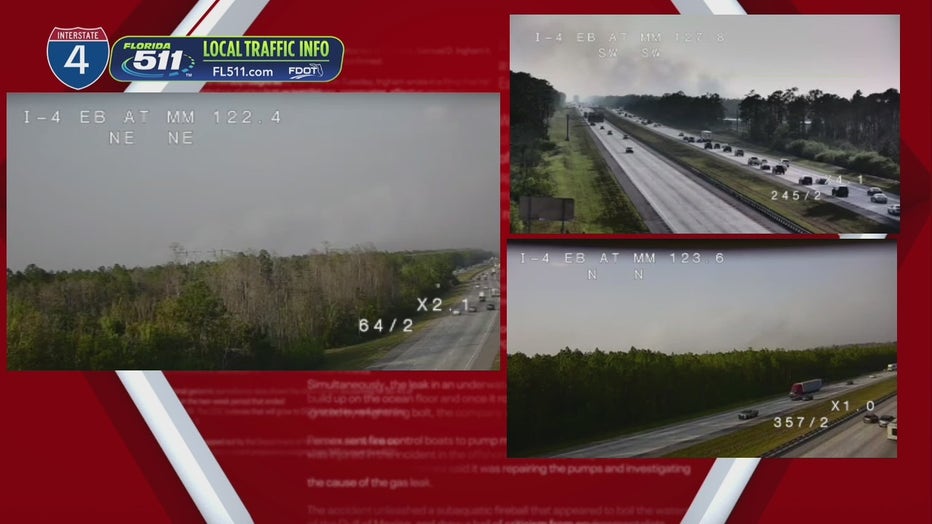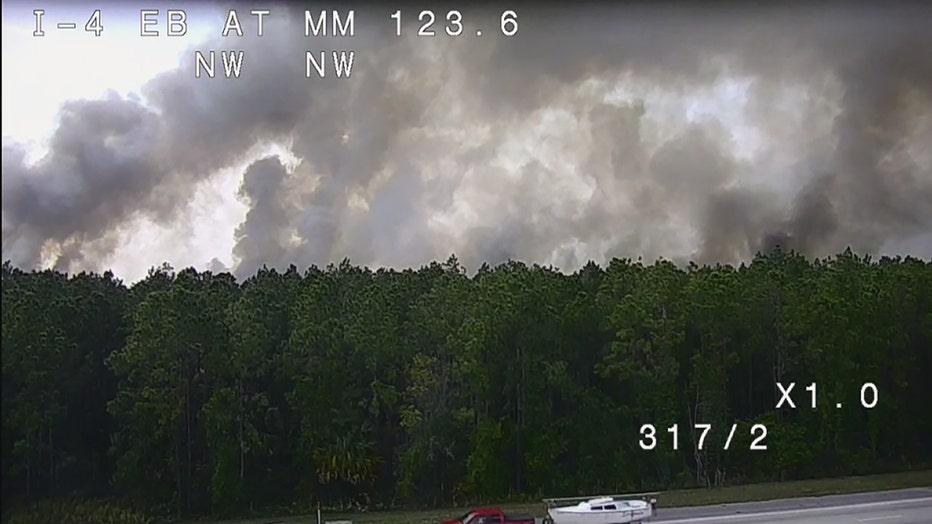 According to the Florida Forest Service, no homes are in immediate danger and no roads are presently closed due to the fire.
Most of Central Florida remains under a Red Flag Warning, a designation by the National Weather Service that indicates there is a higher risk for fires due to warm temperatures, very low humidity, and strong wind.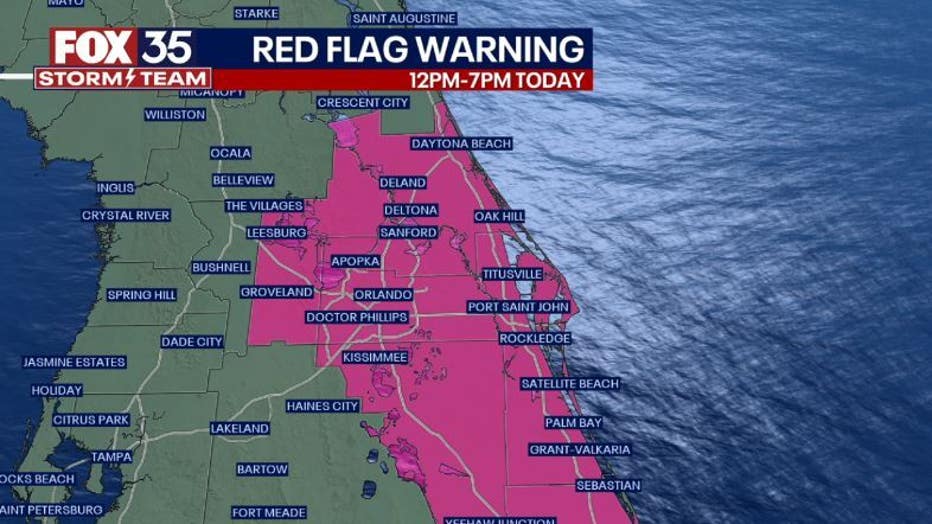 "We've been talking all week about just how dry and hot it is. We did have some temperatures reaching 90 degrees on Friday, and that mixed with southerly winds could cause any fires to spread," said FOX 35 Meteorologist Allison Gargaro.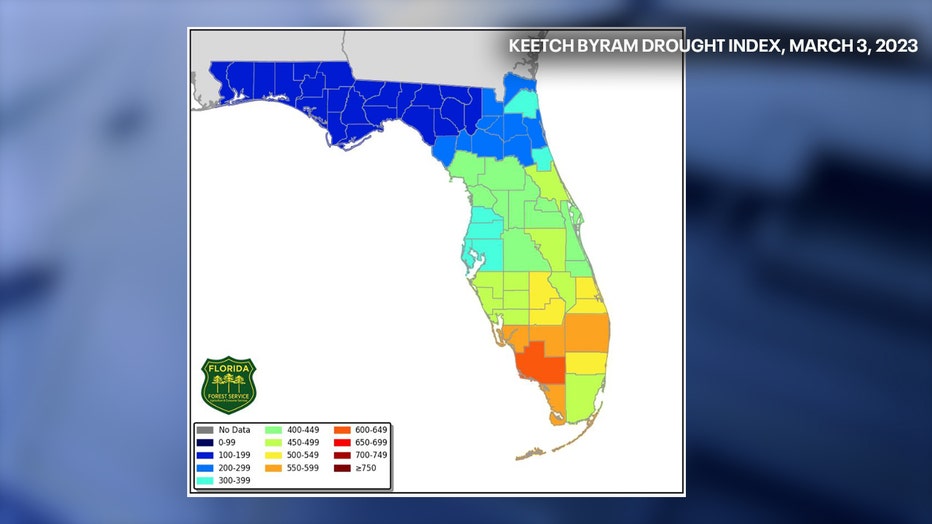 Keetch Byram Drought Index, March 3, 2023.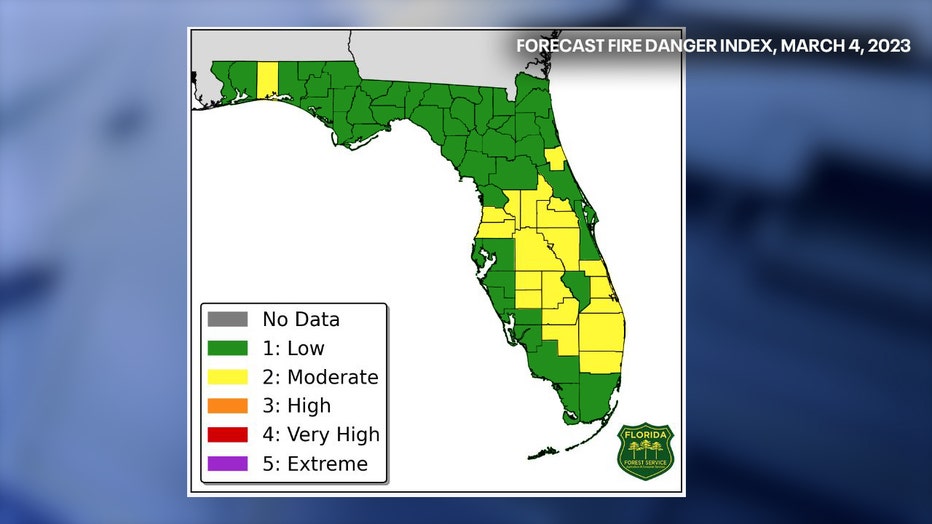 Fire Danger Index, March 4, 2023