FHP: 2 kids, 2 adults struck by van at Orlando bus stop
ORLANDO, Fla. - Two adults and two children were hit by a minivan while at a Lynx bus stop in Orlando, the Florida Highway Patrol (FHP)confirmed to FOX 35 News.
The incident happened at Silver Star Road and Powers Drive on Friday morning. FHP Sgt. Kim Montes said that a car traveling eastbound on Silver Star went off the road and crashed at the bus stop. 
The driver of the van, Joseph Charitable, said, "I can not control it. So when I saw the people at the bus stop, I try moving, shaking the wheel. I couldn't control it. Where's the brakes? I couldn't find the brakes!"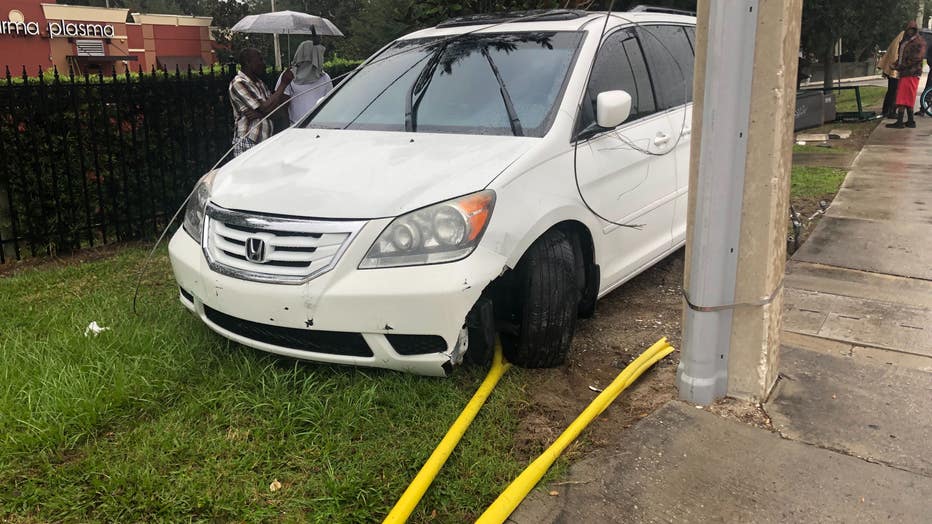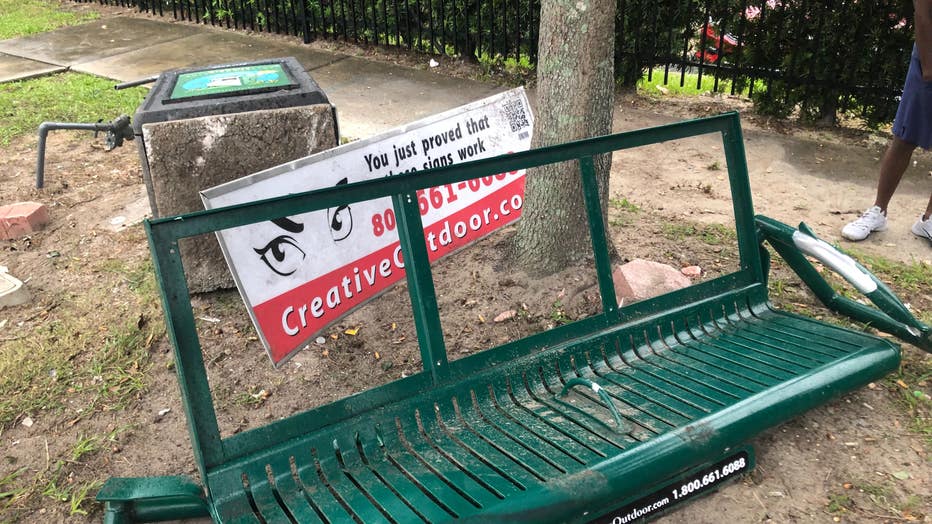 The children are siblings, but they are not related to the injured adults, troopers said.  Officials say the children, both 10 years old, were waiting to take a LYNX bus to school when they were struck.  Both children were taken to Arnold Palmer Children's Hospital, according to FHP.  A hospital spokesperson tells FOX 35 that one child is listed in critical condition, while the other was not listed as a patient. Troopers say that child's injuries were minor.
FHP says the two adults, Heather Pierre-Louis, 20, and Loreen Porter, 60, received minor injuries and were also taken to local hospitals.