Fertilizer truck spills load, closes Highway 98 in Polk County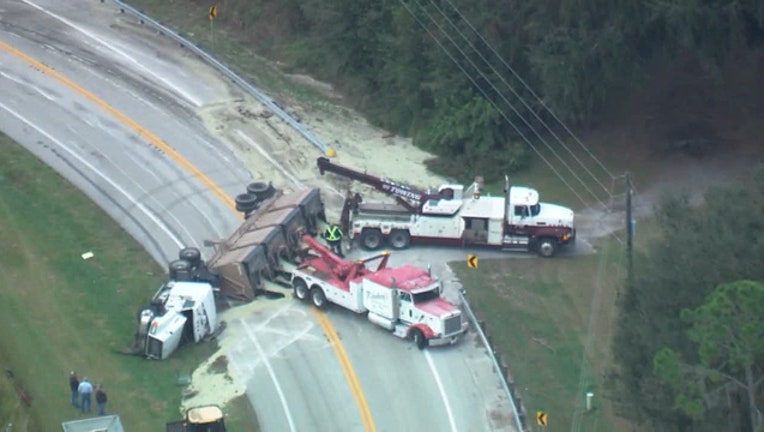 article
LAKELAND (FOX 13) - A truck filled with fertilizer spilled its load onto Highway 98 in Polk County, closing the roadway until the mess can be cleaned up.
The view from SkyFOX shows the dump truck on its side with a gray substance spread across several lanes of the highway.
The spill happened just before 3 p.m. Monday, just south of Griffin Road.
Florida Highway Patrol troopers were not able to say when the roadway would be opened. 
Drivers were encouraged to find alternate routes.
This story is developing. Check back for updates.