Feds predict 8 percent drop in Florida's orange crop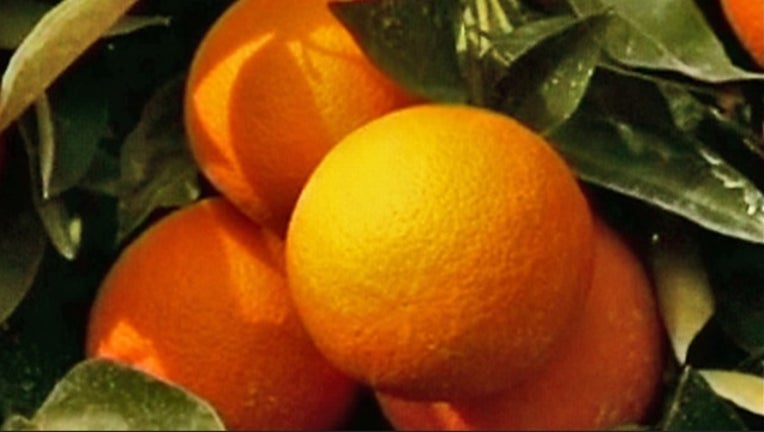 ST. PETERSBURG, Fla. (AP) - The U.S. Department of Agriculture has released a dire forecast for Florida's orange crop.  The estimate released Tuesday predicts that the 2015-2016 orange crop will be down 8 percent from the previous year.
Officials predict the state's orange production will be 74 million boxes. By comparison, in the 2012-2013 year, 133 million boxes were harvested.  The newly released statistics show just how severely citrus greening has devastated Florida's top fruit crop.
Greening is spread by a gnat-sized insect called the Asian citrus psyllid. Greening causes fruit to shrink and drop early and eventually kills the tree.  The bulk of Florida's oranges are processed into juice.