Family traumatized after home, car vandalized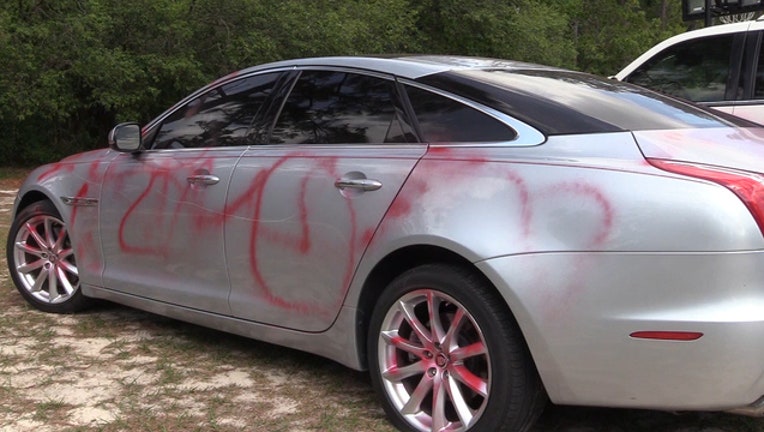 article
MARION COUNTY, Fla. (WOFL FOX 35) - Nakea Darisaw shows us the vandalism to her Belleview home that she woke up to Saturday morning. Her house and cars were riddled with racial slurs.
"I was shocked overwhelmed, I actually passed out," Darisaw said.
She says she and her kids went to church Friday night then came home and went to sleep, and in the morning they found the offensive graffiti on her garage, front door and front entry, in addition to her cars.
"We have no enemies at all.  We really don't know anybody here, except the people we go to church with," Darisaw said.
She says some of her church members already came to pressure-wash the worst of the damage off of her home, but her children are still traumatized.
"I don't want my kids to see that, I don't want them to know hate but love," Darisaw said.
She tell us her vehicles have been vandalized before, but never with that offensive language.  Now, the Marion County Sheriff's office is investigating.
"Obviously, this a very upsetting thing to see for the homeowner and for us ourselves as well, so we are investigating this case as a felony criminal mischief at this time. If more evidence is brought to light that this might be hate crime in any way, we will be investigating it as that," said Lauren Lettelier with the Marion County Sheriff's Office.
The Marion County Sheriff's Office is asking anyone who might have information about the crime to contact them.