Fairfax County Marine veteran's obituary takes parting shot at incompetent drivers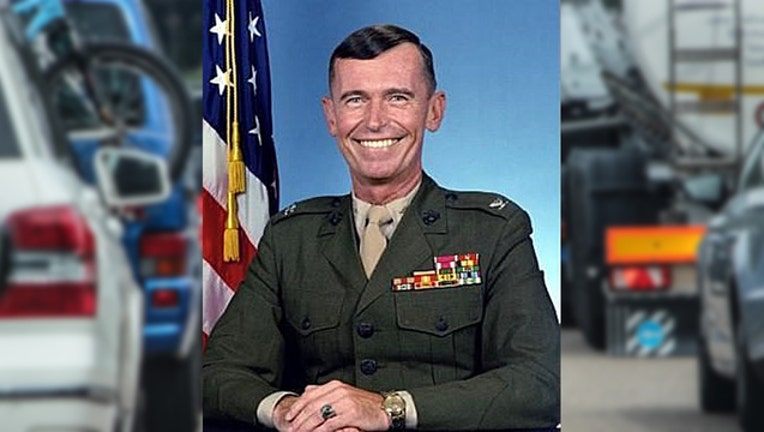 article
ANNANDALE, Va. - A highly-decorated Marine veteran from Fairfax County who will be laid to rest at Arlington National Cemetery took a parting shot at incompetent drivers in his obituary.
Col. Robert "Falcon" Gibson passed away in Annandale in December and his visitation is scheduled to take place in Falls Church on Wednesday. A graduate of St. John's College High School in Washington, DC in 1958, Gibson's obituary highlights his numerous military achievements during his 30 years of service as an officer in the Marines.
Gibson deployed twice to Vietnam and participated in operations in Honduras, Beirut, Norway, the Philippines, Kuwait, and Desert Storm. His obituary states he was awarded the Legion of Merit with Gold Star, Bronze Star with Combat Distinguishing Device, the Meritorious Service Medal and the Combat Action Ribbon. He even had the Marine Officer Aviation Command and Control of the Year Award renamed after him.
While his obituary touched on his decorated service to our nation, it also talked about something everyone can relate to: his disdain for incompetent drivers.
"A native of Northern Virginia for the last 30 years of his life, he hated how all of you were incapable of driving competently," the obituary read.
Gibson is survived by his wife and five children. He will receive full military honors at his funeral as he is laid to rest at Arlington National Cemetery on Thursday.
Thank you for the laugh Col. Gibson, but most importantly, thank you for your service.