Experts say hotter weather could have snakes lurking in your yard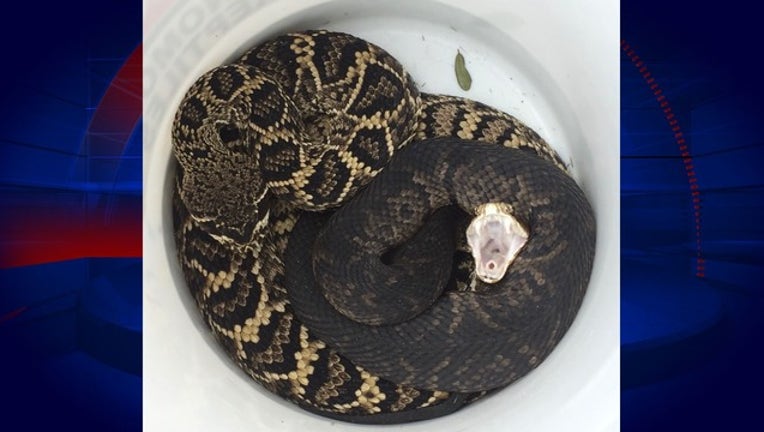 article
LAKE MARY, Fla. (WOFL FOX 35) - Beware of snakes! Experts say the warm weather is keeping the slithering reptiles active later in the year.
Critter wrangler Bob Cross says he caught a Cotton Mouth Water Moccasin in Lake Mary.
"Recently, I caught two venomous snakes within four hours," he said. "The first one was an Eastern Diamondback Rattle Snake, which I caught in Lake Helen."
Cross says normally at this time of year the snakes would be going into a semi-hibernation, but the higher-than-normal temperatures are keeping the snakes around.
"They like the heat," he said. "Snakes love the heat."
Cross says the most important thing is to stay vigilant, especially when you're outside doing yard work.