Early morning fire destroys Sanford apartment building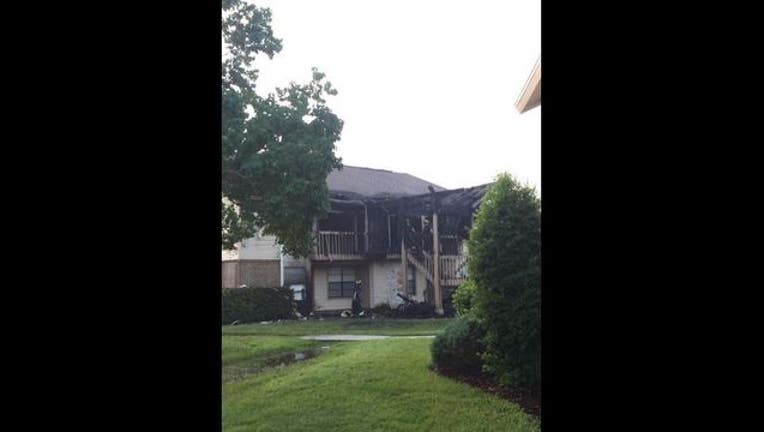 article
A fire that engulfed a Sanford apartment building early this morning was likely caused by improperly stored grills.
Firefighters responded to the Sanford Landing Apartments around 4:30 a.m., Sunday.
When crews arrived, flames were shooting through the roof.
Nine people were displaced but everyone made it out of the building safely.
Sanford Fire Inspector Mark James said after interviewing the occupant of the apartment where the fire started, he learned that the young man and his friends had been grilling the night before.
James said they found a gas grill on the balcony and two charcoal grills in an outside storage closet which were likely the cause.
The building is a total loss.
All residents were relocated to different apartment units within the complex.