Dunkin' releases cups amid Starbucks' cup controversy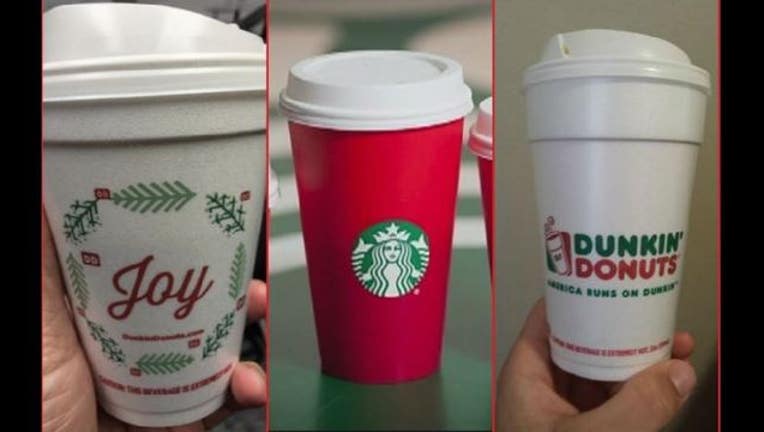 article
(FOX News) - Take that, Starbucks. Dunkin' Donuts unveiled its winter holiday cups with the word "Joy" in red script surrounded by green pine branches.
The coffee-and-donut chain claims the move wasn't intended as a jab at Starbucks, which received some blowback from Christians for dropping Christmas imagery from its holiday cups.
Dunkin' has used "Joy" in similarly themed cups in previous years.
On Monday, Republican presidential candidate Donald Trump even suggested boycotting Starbucks over the cups.