Dunkin' shoots for the stars with UCF Space U themed donut for football season
ORLANDO, Fla. - Dunkin' is reaching for the stars with its latest collab to celebrate the launch of football season!
Introducing the UCF Space U Donut, a glazed doughnut topped with blue vanilla icing and white sprinkles – a nod to the university's dedication to space exploration that culminates with the Space Game every season for the past six years. 
"UCF football is back and Dunkin' is excited to offer fans a sweet treat to get fueled up for the season," said Dunkin Field Marketing Manager Melissa Goulette. "The Knights are a staple in Orlando, we are proud to continue our partnership with the team and to help fans CHARGE ON into the season with this Donut!"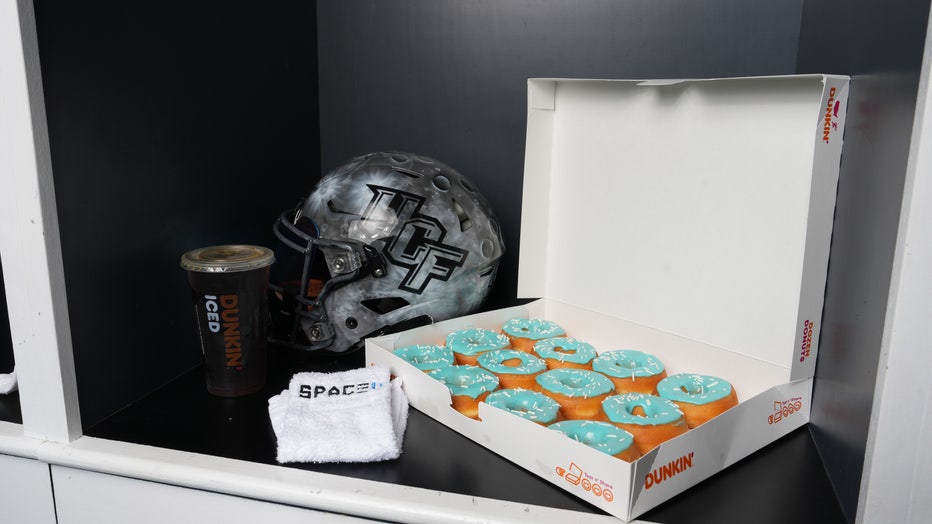 The special doughnut will be available throughout the regular season, which is scheduled to end on November 25 against Houston. They are only available at participating Orlando-area Dunkin' restaurants and are not available for mobile order or delivery. 
"As someone who loves Dunkin' and, of course UCF, I think this collab is out of this world," UCF alumna Gianna Aprile told FOX 35 News. "Once I told my friends about the Space U Donut, we immediately ran to Dunkin' to try it. It was so good and I will definitely order it again." 
Fans at FBC Mortgage Stadium this season should also keep an eye out for free beverage samples, gift cards and other merch from the Dunkin' Community Cruiser.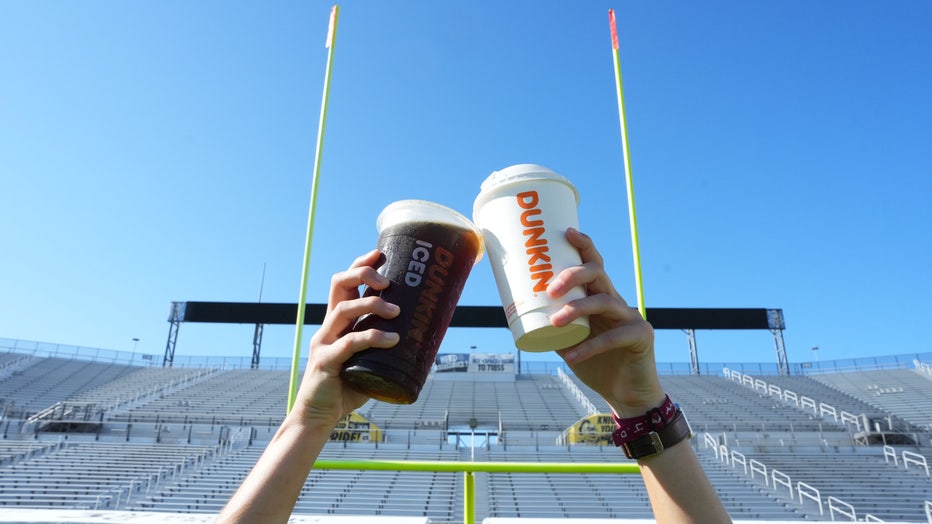 If doughnuts aren't your thing, you can also treat yourself to a free medium hot or iced coffee with any purchase every Monday through October 30 – but you have to be a rewards member.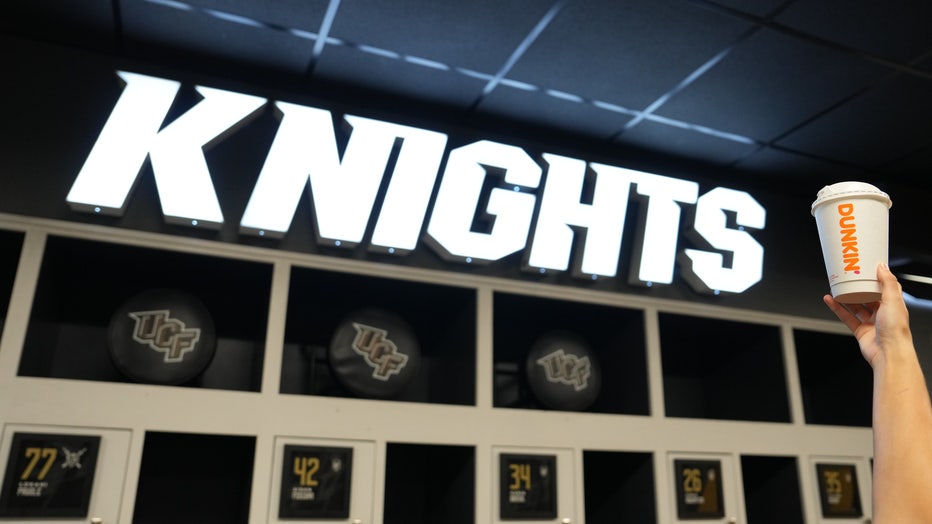 MORE UCF NEWS:
The Florida Gators also got their own donut!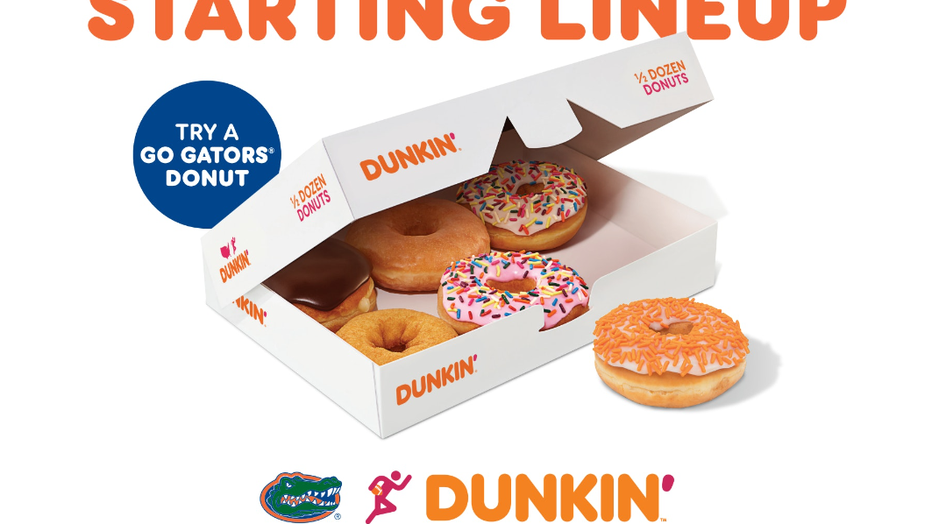 Dunkin' also introduced a new donut for Florida Gator fans to get into the football spirit – the Go Gators Donut. 
The Go Gators Donut is a glazed doughnut featuring white vanilla icing and orange sprinkles. 
The sweet treat will be available at participating locations in the greater Gainesville area through the end of the season.