Missing Florida man identified as driver who died after crashing into Kissimmee pond: FHP
KISSIMMEE, Fla. - The Florida Highway Patrol (FHP) is investigating a deadly crash where a driver wound up in a Kissimmee retention pond. 
The FHP said Jose Malave lost control of his car going around a curve, hit a utility box, and launched into the water. He was trapped inside the car. 
Malave's friends told FOX 35 he was beloved in the community – a kind, caring, funny, charismatic person. Mica Ramirez, the cousin of Malave's fiancé, said his loss will hit hard.
"He was a very friendly, kind person who always make you laugh. He was such an amazing person."
Ramirez explained, Malave had left a friend's house around 3 in the morning of May 16th.
"He texted my cousin that he was on his way," explained Ramirez.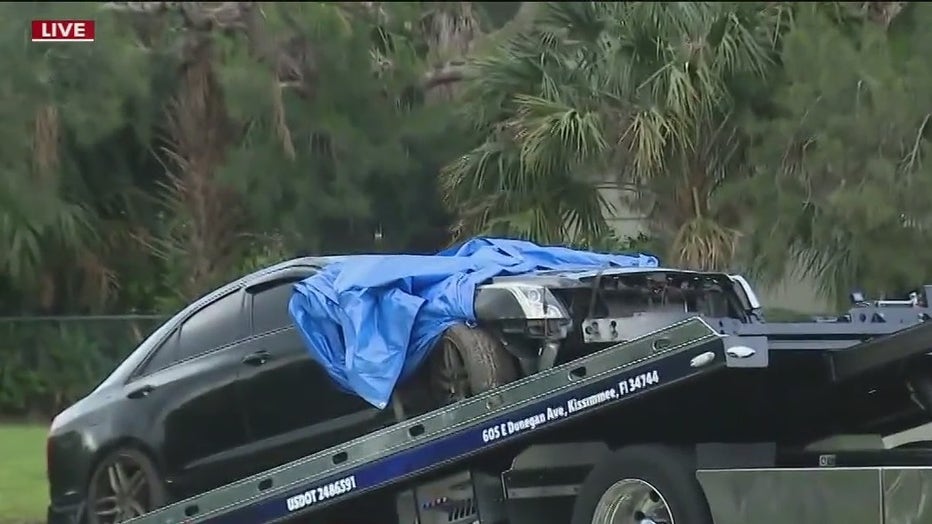 He never made it home. Tuesday morning, his family called the police to report him missing. Friday, a little before 1 p.m., dive teams went out to pull Malave's Cadillac from the retention pond at Waters Edge Drive and Lost Creek Court.
A crowd of his family, friends, and people from the neighborhood gathered to watch.
"We didn't want to get this kind of news," said Ramirez.
Malave was 36 years old. He's owned a barbershop called Barberos since 2007.
"He was always doing something for his barbershop, he was always doing some kind of job that could get him to another level. He was always that kind of guy," said Ramirez.
Malave's friends and family are planning some sort of memorial service for him Saturday, but haven't hammered out the details just yet. His fiancé is seven months pregnant.