Donald Trump Piñatas Flying Off Shelves in Mexico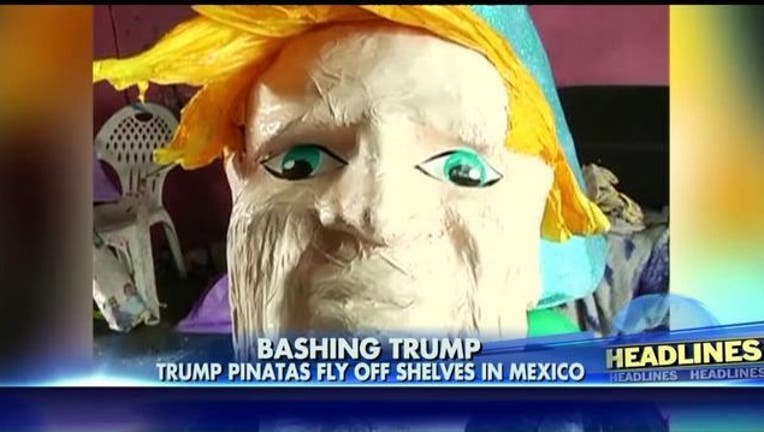 article
 A Donald Trump piñata may be coming to a fiesta near you.
The piñatas, which bear Trump's likeness, are flying off the shelves in Mexico.
Dalton Ramirez created the piñatas – which feature bright blond hair and a big mouth – after Trump made some controversial comments on Mexico and immigration.
Trump: 'Disgraceful' That Univision Exec Compared Me to SC Shooter
"When Mexico sends its people, they're not sending their best. […] They're sending people that have lots of problems, and they're bringing those problems with us. They're bringing drugs. They're bringing crime. They're rapists. And some, I assume, are good people," Trump said while announcing his run for president.
The Trump piñatas have been a hit so far.
"This piñata especially is the one everyone wants to break," Ramirez said.
Trump, who also vowed that he could force Mexico to build a wall along the southern border, insisted to ABC News Saturday that he is not anti-Mexican.
"I love the Mexican people. I have great respect for Mexico," said Trump, who argues that he objects to trade deals with the country that are "bad" for Americans.
The comments about Mexico triggered a feud between Trump and Spanish-language network Univision.
Trump has threatened to sue Univision for refusing to broadcast the Miss USA pageant next month.
Also last week, a Univision executive posted an Instagram picture that appeared to compare Trump to the Charleston church gunman.