Dollywood employee finds burned Bible page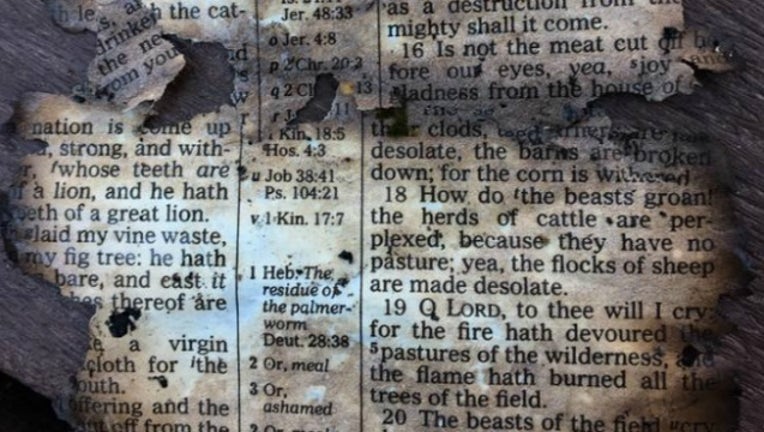 article
A Tennessee man's Facebook post following the devastating wildfires that ripped through Gatlinburg Monday has quickly gone viral. 
Dollywood employee Isaac McCord said he was helping clean different areas of the theme park Tuesday when he found something that gave him goosebumps. It was a burned page from a Bible. 
McCord said he spotted the page under a bench, soaking wet. The edges were black, but several verses remained legible. 
The page appeared to be from the first and second chapters of Joel.
McCord shared a picture of his symbolic discovery on Facebook. His post has been shared more than 66,000 times.