District working to improve Carver Middle School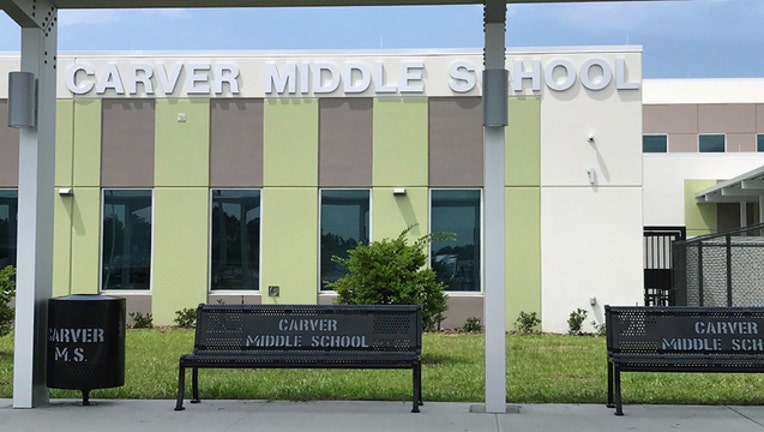 article
ORANGE COUNTY, Fla. (WOFL FOX 35) - It's out with the old and in with the new at Carver Middle School, as students get ready to learn in a brand new building, with brand new teachers.
"Our kids deserve the best and I think right now I have the dream team and they have the best," says Carver Middle School Principal Alisa Dorsett. "It is the most exciting time."
She says some of the most experienced teachers are now on her staff.
"Forty-seven brand new teachers to Carver Middle School. All of them are veterans. They have some teaching experience and a proven track record."
But attracting talented teachers to Carver Middle hasn't always been this easy.
"It was hard, because I came in mid year and I could tell that the morale for the students and the teachers was down," Dorsett said. 
But now she hopes to turn this "C" rated school into something of which she can be proud.
"Our teachers have experience in diagnosing reading issues, diagnosing math issues, so they're going to be able to see where our deficiencies are within the first few weeks of school and we'll be able to target them right away."
Only 10 teachers from the old school in Carver Shores were allowed to stay on staff; the rest were new hires.
"We had about 700 resumes," Dorsett explained. 
The program allows teachers to earn an additional $70,000 over a three-year period.
"We looked for their proven track record on FSA testing, we looked at their references. We looked at their past experiences, with the same type of population."
Dorsett says her teachers will be evaluated each year, to determine if they'll remain here. She believes it will make a difference in the lives of her students.
"I think they're just going to be amazed."
School starts here on August 14.